A fragrant Christmas
October was a busy month for pre-Christmas marketing for fragrance
According to mymarketmonitor.com, October was a busy month for pre-Christmas marketing for fragrance brands.
Advertising spend this year across all the beauty categories has fallen, but now fragrance spend is up 9% compared to the same year to date period in 2012.
Despite having fewer new product launches than any other beauty category, ad spend on fragrance NPD is up by 11% - worth an additional £1.8m.
Hugo Boss is continuing to outspend all the other 72 fragrance brands that advertise, while Jo Malone continues to lead PR activity and Givenchy in the press promotions category.
The new alphabet
It looks like the trend toward 'alphabet creams' is set to continue. Just when we'd sorted our BBs from our CCs, three new products have turned up to take our skincare alphabet from A to E. After becoming cult products in Japan and South Korea, BB creams have more recently caused a huge stir in Europe. In general, they promise lightweight coverage with a host of skin care benefits.
The BB trend has been followed by Colour Correctors (CC creams) which are claimed to help prevent the formation of blemishes, while tackling existing concerns by brightening and concealing.
Finally, there's now Daily Defence cream (DD cream) which are said to deliver an effective anti-ageing formula with ingredients and SPF to protect the skin and reverse the ageing process. There are now even Evening Energy Enhancers (EE creams) which look to combine multitaslking ingredients with an effective skin care prpduct designed for night time use.
mymarketmonitor.com's top blogs of the week:
• AGirlAndABeautyBlog lists her monthly must haves
• EtcLlyMlrs talks us through AW13 nail trends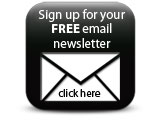 • MissBudgetBeauty creates a spooky Halloween manicure
Companies