Yves Saint Laurent Beauté reveals Libre fragrance campaign starring ambassador Dua Lipa
Shot by Nabil Elderkin, the video is said to mirror the fragrance's name Libre, meaning free in French
Yves Saint Laurent Beauté has revealed the campaign video for its new Libre fragrance, fronted by fragrance ambassador Dua Lipa.
The 24-year-old London-born singer was described by the brand as a "cultural definer" and said "no one could carry the exhilarating message of Libre more potently than Dua Lipa."
She was signed by the brand in June this year, following in the footsteps of British model Cara Delevingne and American actress Jessica Chastain.
In the video, Lipa appears in a series of vast landscapes to mirror the fragrance's name Libre, meaning free in French.
The campaign was shot by Australian director and photographer Nabil Elderkin, who said it was "not another film with a listless woman lusting after some man".
He described it as "a celebration, a manifesto, a love letter to the strong women who embrace their sensuality even as they redefine again and again what it is to be a woman."
The scent is infused with orange blossom, lavender, neroli, mandarin, vanilla and will roll-out across the UK from 15 September.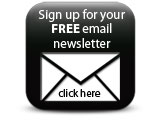 Companies