Victoria Beckham to collaborate with Nails Inc
Two limited edition nail polishes will launch this month
Business woman and fashion designer Victoria Beckham has collaborated with Nails Inc for the launch of two new limited edition nail polishes.
The collaboration, between Nails Inc and Victoria Victoria Beckham – a sister brand to the Victoria Beckham line – is influenced by Japanese minimalism. The two shades are Bamboo White, a pinkey nude, and Judo Red, a bright orange-red. The polishes contain Stretch-To-Fit technology and bamboo extract with silica for a sleek finish, and to reduce nail ridges and imperfections.
The bottles were designed by Fabien Baron and customised by Victoria Beckham. They feature a matte finish, with the Bamboo white bottle in black and the Judo Red bottle in white. Both bottles have transparent glass panels at the side, revealing the colour inside.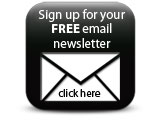 The polishes will be available on www.nailsinc.com on 8 December or in store from February 2015. They are priced at £25.
Companies