Valentino welcomes Voce Viva fragrance fronted by Lady Gaga to portfolio
The Grammy award-winning singer was tapped by the brand for the new scent in July this year
L'Oréal-licenced brand Valentino has welcomed a new "timeless" fragrance to its line-up.
The new Vove Viva scent (from £55), commissioned by Valentino's Creative Director Pierpaolo Piccioli and Valentino Beauty, is said to express the fragrance house's values of 'inclusivity and individuality'.
Perfumers Honorine Blanc and Amandine Clerc Marie were called upon to create the floral woody scent.
Notes of bergamot are designed to awaken the senses, while mandarin and ginger are said to give the scent sweet tones of citrus.
Jasmine grandiflorum and gardenia give a nod to white flowers for a fresh heart, while crystal moss, sandalwood and Madagascar vanilla are included for their masculine tones.
"I wanted a timeless yet unexpected fragrance to create a new emotion in the wake of my dresses," said Piccioli.
Meanwhile, Grammy award-winning singer and songwriter Lady Gaga will front the campaign for the scent.
"Lady Gaga means freedom, self-consciousness, pure heart," added Piccioli.
"Her participation in this campaign elevates the symbolic power of the project to the highest level.
"She is the icon of a generation. Her message of freedom, passion for art, self-consciousness and equality is the same that our Valentino community stands for.
"I am so proud to have her in."
Speaking about the scent, the 'A Star is born' actress noted: "You have to be unique and different, and skin in your own way.
"Be yourself, love who you are, be proud and never give up on your dreams."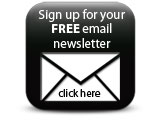 Customers will be able to shop the fragrance from 4 October from across the UK.
Companies