Underarm skin issues experienced by 81% of men
Dove Men+Care offers advice for underarm skin issues
Dove Men+Care has launched a new campaign, sharing advice on how to care for underarm skin. The campaign follows research that discovered 81% of men have underarm skin issues but lack information about how to deal with it.
The brand discovered that 91% of men believe that the health of their armpits is important, but more than 50% said that there was not enough information available to help them care for skin in this area.
In response, Dove Men+Care has created the Guide to Complete Underarm Care, offering advice about armpit health and grooming tips. Content was provided with help from dermatologists Dr Terrence Keaney.
Keaney said: "Over half of men experience underarm irritation at least sometimes, but there are simple ways to improve underarm health, including selecting products that actively care for your skin while reducing moisture and odour. Nearly half of men believe that they have to choose between product efficacy and comfort, but that is not the case. Dove Men+Care antiperspirants and deodorants offer 48 hour odour protection with moisturising technology that is gentle on the skin.
Dove Men+Care's Guide is now available on its website and features continuously updated articles, videos and expert advice. Other contributors include Aspiring Gentle creator Jason Batansky, fitness trainer Jeff Halevy and style icon Eric Rutherford.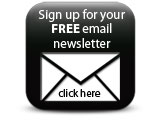 Matthew McCarthy, Senior Director of Antiperspirants and Deodorants at Unilever, added: "We've found that men are reluctant to talk about this topic, so as the fastest-growing men's grooming brand we wanted to provide men with an online resource that equips them with an education on how to maintain their underarm health."
Companies