Sephora opens Milan concept
The French cosmetics giant has opened a concession in the Brian & Barry concept store
French cosmetics giant Sephora has opened a concession inside the new Brian & Barry concept department store in Milan. The store, in a 1950s building that cost over €70m to refurbish, is at 28 Via Durini, close to the city's central Piazza San Babila. The Sephora concession combines sensory and technological elements and is intended to be a one-off.
"This is a unique point of sale," said Antonio Ferreira de Almeida, CEO of Sephora Italy, "a playful space, with innovative technology designed to project to our customers around the world the beauty of tomorrow. We want to show that perfumeries have evolved."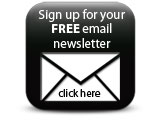 The 260sqm store was designed by Italian architect Giacomo de Zoppi and took four years of collaboration with Sephora to achieve. It is all black and white with touches of colour and features ceramic scales covering the upper part of the walls and rounded shapes to create an 'emotional' design atmosphere. All the materials used are Italian. The store is divided into three areas: make-up, perfumes and skin care, with the make-up wall featuring screens for virtual make-up and nail colour and the perfumery section featuring an olfactory wall with raw perfume materials. The perfume selection is also different from normal Sephora stores and includes niche labels such as État Libre d'Orange and Cercle de Parfumeurs.
Companies