Sephora and Marc Jacobs to debut colour line
Fashion designer Marc Jacobs is to launch his first colour cosmetics line with beauty retailer Sephora
Fashion designer Marc Jacobs is to launch his first colour cosmetics line with beauty retailer Sephora. The Marc Jacobs Beauty collection was conceived in collaboration with Sephora Originals, the private label contract manufacturing arm of the business, and the launch represents the first time that Sephora will premier a new brand simultaneously in all is stores in the US and Canada. In addition to contract manufacturing, Sephora Originals has also worked on collaborations with OPI, X-Rite Pantone and fashion house Marchesa.
The new range is divided into four sections: Smart Complexion, featuring foundations, concealers and powders; Blacquer, a collection of precision eyeliners, mascaras and gel crayons; Hi-Per Color, featuring lip colours, eyeshadows, bronzers and nail polishes; and Boy Tested, Girl Approved, offering concealers, brow tamers and lip balms, suitable for both male and female consumers.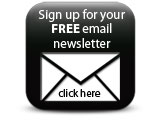 In keeping with Jacobs' vibrant personality and witty outlook on life, the shade palette is bold and bright, while products are named after Jacobs' favourite things. The Marc Jacobs Beauty range is slated to launch in August and will be available in Sephora stores, Sephora.com and Marc Jacobs stores.
Companies