Pond's Men enters Indonesia
Unilever skin care brand Pond's has launched Pond's Men in Indonesia after finding that many men were using the range intended for women.
The new range consists of three variants: Pond's Men Energy Charge with coffee bean extract and menthol to "brighten and energise" the skin; Pond's Men White Boost with whitening vitamins and a sunscreen to lighten the skin; and Pond's Men Oil Control, which claims to absorb oil via mineral clay and witch hazel.
Energy Charge and Oil Control both consist of two SKUs – a face wash and a moisturiser – while White Boost consists of a facial scrub and a moisturiser. "Modern men's needs are different due to their lifestyle, which demands that they look at their best and energised all the time," said Debora Gondokusomo, Pond's Brand Manager. "This is why Pond's Men developed Energy Charge as the top variant, to help men in creating a maximum first impression."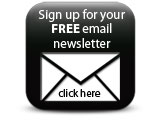 Pond's Men is sold in supermarkets and mini markets across Indonesia, at a price of Indonesian rupiah INR24,900 ($2.48) for the face wash; and INR14,900 ($1.47) for a face wash and moisturiser. The lines are being promoted by Indonesian actor Rio Morrow, actor and TV show host Daniel Mananta and rave DJ Anton Wirjono.
Companies