Matrixyl 3000 rewinds skin's appearance
New studies suggest 5.5 years ageing delay in two months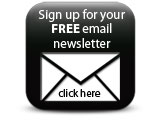 T0
Sederma has released the results of a study into the efficacy of its Matrixyl 3000 anti-ageing product. The matrikine-based active helps repair the papillary dermis, which is particularly prone to UV damage. Located under the DEJ, the papillary dermis is more fragile than the reticular dermis and affected by photo ageing. Papillary fibroblasts are fundamental to promoting epidermal morphogenesis and wound healing, which is why papillary dermis repair delivers visible anti-wrinkle benefits.
According to Sederma, in vivo studies have revealed the positive effect of Matrixyl 3000 by measuring SLEB (subepidermal low echogenic band)
T28
density. In just one month an improvement corresponding to an age reversal of 1.8 years is visible, while photo-induced ageing is delayed by 5.5 years in two months.
Meanwhile, analysis of the papillary dermis by confocal laser microscopy has shown that Matrixyl 3000 helps reduce fibre fragmentation and notably supports the reconstruction of the papillary dermal fibre network.
T56
Companies