Making sense of cosmetic claims
Experts answered delegate questions at the CBRS
In the first of the Question Time discussions on day two of the Cosmetics Business Regulatory Summit, Jack Ferguson of Skinnovation fielded queries about claims and what has to be considered to comply. The first question was a long and multi-level one: The US does not permit claims that refer to collagen and elastin because they are considered structural claims and therefore drugs; whereas in the EU claims such as 'boosts collagen' and 'promotes elastin' are widely used. Can these be substantiated under the Common Criteria for Claims, and would the Advertising Standards Authority in the UK accept that data can be provided to support their use on cosmetic products? And how much can ingredient information be used to support product attributes?
Before getting to grips with the answer, Ferguson provided a background overview of the EU Common Criteria for the justification of cosmetic claims, a document which (as of last year) forms part of the Cosmetics Regulation. In the past, he said, cosmetic claims in terms of the Cosmetic Directive were directly related to pack claims. However, under the Regulation, it now relates to all types of claims – on pack, advertising or via any type of medium. "Much of the issues about cosmetic claims stems from the cosmetic definition of the market in which you are working," Ferguson noted. "If the definition, such as the FDA's, is quite clear that it shouldn't have any effect other than just cleansing and perfuming then anything that seems to affect the skin structure is crossing the boundary very quickly, whereas in Europe you can have a secondary effect and that means there is an area of interpretation." Commenting specifically on collagen and elastin claims, Ferguson said: "We can use these claims in Europe but in the US it clearly goes into the definition of a drug. In Europe there is more of a lack of clarity – but because it can be used I don't think we can assume that it should be used." As for the extent to which ingredient information can be used to support product claims, Ferguson explained: "You cannot necessarily say that the product has the attribute of the ingredient: that you have X ingredient and the ingredient does Y and therefore the product does Y. The ingredient would have to be used at a certain level, not deactivated by the formula etc. Equally the product might do Y even if ingredient X does not."
Also answering delegate questions was Helioscreen's Sébastien Miksa. Amusingly, Miksa was asked: 'With regulatory compliance in mind during NPD, at what point do you inform the boss that this idea is not going to work?'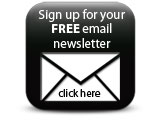 He pinpointed key hurdles at each stage of the development process at which point it might be wise to undergo a re-evaluation. These were: during pre-conception, regulations according to country, patents etc; during development, screening tests (stability, challenge, sun protection, toxicology, content container and sensorially tests); at the commercialisation stage, events surrounding marketing and commercialisation, for example a regions' rules regarding on pack information.
Companies