Lynx hits the catwalk as Agi & Sam's SS17 Grooming Sponsor
Unilever brand hopes to break down boundaries and notions of 'manliness'
Kieron Webb, Global Creative Director for Lynx Hair Styling, styles a model's hair
Lynx was the Official Grooming Sponsor for men's fashion brand Agi & Sam for the SS17 London Collections: Men show.
The Unilever brand aimed to help the fashion label celebrate what it means to be a modern man today, with the collaboration said to reflect "a synergistic relationship based on self-expression".
Agi & Sam's show was scheduled for a morning slot on 11 June. Founders, Agape Mdumulla and Sam Cotton, explained: "Our approach to fashion has always been to have fun with clothes and never take it too seriously. Working with Lynx on this project was so perfect in that sense; it is the exact same message they are showing to society in their new campaigns – don't feel pigeon-holed into other's expectations. Be yourself, have fun in life and be proud of your individuality. Find your magic."
At the start of this year, Lynx/Axe unveiled its new brand direction with a cross-channel campaign and video instalments surrounding the theme of 'find your magic'. The campaign aims to encourage men to embrace what makes them unique and not feel pressured to conform to stereotypes of what makes a man 'masculine'.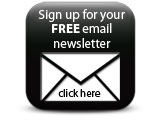 Kieron Webb, Global Creative Director, Lynx/Axe Styling, said: "I jumped at the chance to be a part of Lynx's #FindYourMagic campaign because I could completely identify with their ideals surrounding equality and male stereotypes. Everyone knows Lynx, it's a household name, and they are perfectly placed to spread the word, encouraging men to be whoever they want to be, not just what society tells them to be."
Companies