Johnson's gets a face lift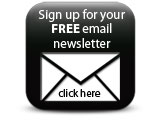 Following two years of R&D into women's skin care routines, Johnson's has launched a new every day facial skin care range. Daily Essentials features cleansers and moisturisers, formulated with minerals and vitamins, for normal, dry and combination skin.


For normal skin, the brand has developed Hydrating 24hour Day Cream with SPF15, Rehydrating Night Cream, Refreshing Wipes, a Refreshing Gel Wash and a Refreshing Cleansing Lotion. For Dry Skin there is a Nourishing 24hour Day Cream with SPF15, Replenishing Night Cream, Nourishing Wipes, a Nourishing Cream Wash and a Nourishing Cleansing Lotion. Combination skins meanwhile have the choice of Oil Balancing Wipes, an Oil Balancing Gel Wash and Oil Balancing Day Fluid.
The line-up also includes four products suitable for all skin types: Fragrance Free Wipes, Gentle Exfoliating Wash, Gentle Eye Make Up Remover and Gentle Eye Make Up Removal Pads.
The brand has also launched a new body care line said to offer 24-hour moisture. Shea & Cocoa contains shea and cocoa butters and features an exfoliating body wash, radiance body wash and radiance body lotion.
Companies