Global deodorants market shows marginal growth
Asia Pacific demand boosts deodorant and antiperspirant sales in 2015
The combined global deodorant market grew by a marginal 0.8% in 2015 to nearly US$20bn, according to Euromonitor International, but the category saw significant gains in specific regions and delivery methods. The Asia Pacific region boasted gains of 7.9% in the deodorant category, thanks in large part to a 42% rise in deodorant creams, while the US followed close behind with a 6.7% growth over 2014, due in part to a 19% hike in spray deodorant growth. Overall, sprays increased in popularity, while the appearance of pumps and creams fell dramatically on a global scale.
Brazil on track to be world's largest market for deodorants
"The global deodorant market is performing relatively well, thanks to the high penetration of deodorants in nearly all markets since the format is a staple of most consumers' personal care routines," says Emmanuelle Moeglin, Global Fragrance and Colour Cosmetics Analyst at Mintel. The US remains the biggest market worldwide, according to Moeglin, hitting over $3bn in 2015, with growth of nearly 5% over 2014-15, the strongest performance seen in the deodorant market in the last five years.
However, at its continuing pace, Moeglin says Brazil will soon become the biggest deodorant market worldwide. "Brazil's double digit growth over the last five years puts it in second place with a value of $2.2m in 2015. It was also the second fastest growing market over 2014-15, with an impressive growth of nearly 20% in value in local currency," she says. "According to the report Deodorants – Brazil, July 2014, deodorant is a staple of Brazilians' grooming routines with universal usage (97% of Brazilians use deodorant) and most Brazilians reapply it throughout the day (77% use deodorant more than once a day). The high temperature in most regions of the country during the entire year is a factor contributing to the high frequency of use."
Additionally, Moeglin notes that the Asian region has performed very strongly in the category over the last five years. "Of the top five fastest growing markets over the last five years, four are countries within Asia Pacific: India (26%), Vietnam (19%), Indonesia (17%) and China (13%)," says Moeglin.
According to Euromonitor, more than 67% of the Indian population lives in rural regions, which remain largely untapped markets. The median age of the population is 27 years, with opportunities for growth within deodorants remaining high. Demand for deodorants in India is expected to continue to grow. Changing lifestyle trends and a greater emphasis on hygiene, together with increasing product availability, will drive demand. The current Indian market leader, according to Euromonitor, is Vini Cosmetics' Fogg brand, which owns a 17% share of the market, focusing on products that appeal to younger consumers through fragrances and cost savings.
Nivea is also striving for a piece of the Indian market, using a campaign centred around the hashtag #BanBodyOdour, which focuses on the male consumer and promotes the idea that body odour can restrict men's social interaction.
Sprays & sticks
No matter the region or category, it's important to monitor trends and delivery systems to see where consumer interest lies.
"Sprays remain the most popular format globally, accounting for about 50% of total deodorants in 2015," says Nicholas Micallef, Senior Beauty & Personal Care Analyst at Euromonitor. "The US was the only exception, where sticks were the single largest deodorant format generating 56% of sales in 2015, down from 58% in 2009, and expected to fall further to 49% in 2020." The reason for falling sales of stick deodorants in the US, according to Micallef, is that innovation in the US is now focused on sprays. "Among the most notable innovations are Unilever's Dry Spray antiperspirants for its Dove, Degree and Axe brands, claiming that these provide the same results as other deodorants without the visible residue," he says. "In general, innovation is expected to continue centring around dry sprays and body mists – the latter providing fragrance benefits, and particularly popular in emerging markets where fragrances remain expensive."
Compressed deodorants
Unilever has been on a mission to switch consumers over to compressed cans, claiming on its dedicated website, compresseddeodorants.com, that if one million people switched over to compressed deodorants from traditional aerosols each year we could collectively save 696 tonnes of CO2 and enough aluminium to make 20,000 bikes. The manufacturer currently offers compressed versions of its deodorants in its Sure, Dove, Dove Men+Care, Vaseline and Lynx lines.
Tesco, the UK's largest grocer, released its own Pro Formula compressed deodorant line in 2015, stating that compressed is the direction deodorants are leaning toward, with today's consumers reaching for sprays over roll-ons and being more conscious of sustainable packaging and cost savings.
Long-lasting protection
Consumers want to keep sweat at bay, and manufacturers have been answering the call with antiperspirants that claim to last anywhere from 12 hours to seven days. Degree MotionSense Fresh Energy Dry Spray Anti-Perspirant sprays on clear and lasts up to 48 hours, while Dove Dry Spray Antiperspirant Deodorant with Soothing Chamomile offers 48-hour odour and wetness protection along with the soothing properties of chamomile. SweatBlock Antiperspirant towelettes stretch the limits of protection to offer a full seven days of sweat control.
Skin-beneficial formulations
"Consumers are now looking for more hydration benefits, antibacterial and whitening/brightening features in Asia," says Micallef. "Perhaps, in the future, we could see more explicit claims such as anti-fungal prevention, in a bid to stand out from the crowd.
I really believe that consumers would not necessarily think of what other benefits deodorants could provide, so most of the time it is industry-driven."
L'Oréal Paris Men Expert Clean Power is formulated with an antibacterial and designed to ensure hair appears thinner at regrowth. Sanex Dermo Repair Antiperspirant, meanwhile, offers 24-hour protection while helping to repair minor damage to underarm skin by restoring its natural pH and moisture levels.
Jason Natural Aloe Vera Deodorant Stick uses zinc, baking soda, corn starch, vitamin E and aloe vera to keep underarms dry while soothing irritation.
Micallef adds that Asian consumers continue seeking products with whitening/brightening benefits, so brand owners can't ignore demands, because they will continue to be well-received. "The quest for more natural formulations opened up opportunities for skin care brands to extend their natural offering with deodorants, emphasising the natural protection they provide over chemicals," he says. "The opportunity lies in extending the popularity of Korean cosmetics to deodorants beyond the Asia region."
According to Mintel's report Deodorants – Brazil, July 2014, interest in skin-friendly formulations in Brazil is high, with 25% of Brazilians interested in, and willing to pay more for, moisturising deodorants; 11% willing to pay more for products with skin healing properties; and 9% willing to pay more for products with antioxidants. In Western Europe, the interest in deodorant with vitamins designed to protect/nourish the skin is highest in the UK, with 78% of consumers interested in this format, including 26% willing to pay more for it. The global dynamic of the market doesn't reflect this demand, however, with only 5% of total APD launches in 2015 featuring moisturising attributes, down from 7% in 2014, according to Moeglin.
Fragrance brands back body spray
Micallef notes a rising popularity of body sprays as an extension to fragrance brands. "Consumers may not always be able to afford a premium fragrance, but opt for their body sprays/deodorants purely for owning the luxury brand and, of course, the scent," he says. "Mass brands sensed an opportunity here, diversifying their ranges with more scents. It's not just about hygiene but also about smelling and feeling good, such as with Procter & Gamble's Old Spice nature-inspired scents."
Micallef emphasises the importance of marketing a deodorant's scent: "Marketing plays a crucial role in highlighting the scent in a deodorant and its psychological impact," he says. "For example, Unilever's Lynx Effect claimed to boost men's attractiveness to women."
"In Europe, depending on the country, scent is just as important, or nearly as important, as the branding," says Moeglin. "In Germany, for instance, nearly half of consumers who use deodorants and antiperspirants (48%) choose an APD because they like the scent."
Although scent is rarely central in the marketing message compared with the other claims of long lasting protection and functionality, according to Moeglin, unscented antiperspirants and deodorants are rare. "Only 3% of global APD launches in 2015 were unscented," he notes. "This highlights the key role that fragrance has in this category, alongside functionality and long lasting protection. It also suggests that in APD, fragrance could play a much bigger role in product marketing."
In fact, according to Mintel, in Brazil, 23% of consumers think that higher priced deodorants have a more pleasant scent than cheaper ones. This suggests more space for a hybrid category between deodorants and fragrances that is more premium than body sprays. "Consumers either don't want their personal fragrance to clash with the scent of their deodorant, or they would be interested in trying less expensive and fresher versions of their fine fragrances," says Moeglin.
India's deodorants market smells sweet
India's deodorant market is growing fast, as Poorna Rodrigo discovers India's US$475.50m deodorant retail market (in 2015) will reach $1.2bn by 2020, growing at a 21% annual rate on the back of a "very young and willing-to-experiment consumer base", according to market researcher Euromonitor.
Its analyst Shreyansh Kocheri notes to SPC that with the median age of the Indian population being 27 years, with around 77% of the population aged under 45 in 2015, rising incomes have seen these young consumers add new products to their personal care product kits. Therefore, opportunities of growth in Indian deodorant sales continue to be high, with the market set to expand through consumer education about hygiene, brand promotions and the expansion of distribution and reach by deodorant brands, which include deodorant creams, pumps, roll-ons, sticks, wipes and sprays, Kocheri says. However, Indian deodorant usage remains largely confined to urban areas, and as of 2015 more than 67% of the Indian population still lives in rural regions, Kocheri says, adding rural consumers in India continue to use talcum powder and local fragrances, such as 'attars' (fragrance oils) and other traditional substitutes to remain fragrant in India's often searing heat. This also presents an "untapped market for deodorants", according to Euromonitor.
Within deodorant sprays, the 150ml size in metal aerosol cans is the most popular: "Consumers perceive that a 150ml size deodorant lasts for close to a month and hence prefer this pack size. Within deodorant pumps, too, 150ml metal bottles are the most popular size and the market leader Fogg has a wide range of products in this pack type and size," Kocheri adds.
Free-from formulations
Despite the relatively high level of concern about the chemicals found in some deodorants and antiperspirants, the number of launches carrying claims designed to alleviate this concern (eg paraben-free and no additives/preservatives) was relatively low over the past two years, according to Moeglin. "The number of alcohol-free APDs launched globally decreased from 35% of total 2014 launches to 25% in 2015," she says. "Paraben-free has slightly increased from 8% to 10% of total launches from 2014 to 2015, while the 'for sensitive skin' claim remained the same in 2015 as in the previous year at 7%."
One of the reasons we don't see more free-from formulations, according to Moeglin, is simply because finding alternatives to aluminium salts that are as efficient is a challenge. "The presence of aluminium salts makes it more complicated to claim 'natural' or 'gentle for the skin' for instance," she says.
According to Mintel's Deodorants – UK, January 2015, 64% of UK deodorant buyers would be interested in deodorants that are paraben/aluminium-free, with 16% prepared to pay more for the benefit. Additionally, nearly three quarters of UK deodorant buyers would be interested in buying deodorants that use natural/botanical oils. Concern over the chemicals found in deodorants is notably high among deodorant users in Western Europe, with 36% of French, 34% of German, 36% of Italian, 37% of Spanish and 17% of UK consumers worrying about the effect that chemicals such as aluminium salts and parabens found in deodorants and antiperspirants could have on their health.
Soft & Gentle recently launched its 0% Aluminium deodorant range, which is formulated with natural plant extracts, paraben-free and packaged in a recyclable can. Lavanila Sport Luxe Deodorant uses its SmartSport technology to fight sweat (a combination of baking soda and green tea) instead of aluminium.
Invisible protection
Consumers want to be free of odour and sweat, but they don't want everyone to see the tell-tale marks of that protection via white streaks all over their clothing. Manufacturers have gone to great lengths to try to make deodorant and antiperspirant as invisible as possible. Leaders in the invisible protection category include Degree Ultra Clear Deodorant Antiperspirant, Secret Outlast Xtend Invisible Solid Deodorant and Ban Shower Fresh Deodorant.
Unisex products
Following a trend for unisex skin care, we're also seeing more unisex deodorants and antiperspirants. SamFarmer is a unisex skin care line formulated for teenage skin; the roll-on deodorant contains additional moisturising benefits and odour-reducing actives. Other favourite unisex products include Perspi-Guard Maximum Strength Antiperspirant Spray and PitRok Push-Up Crystal Deodorant.
Kids' deodorants
Most parent groups agree that no child should be using an antiperspirant. However, many suggest deodorants that help growing teens who are involved in sports and other activities avoid the embarrassment of odour. Some favourites include Junior Varsity Naturals Citrus Sports Kids Natural Deodorant, Truly's Organic Deodorant for Kids and Fresh Kidz Girls Natural Deodorant.
Deodorant brands on YouTube
YouTube is now one of the leading social media channels, and manufacturers are not shy about using the site for marketing their products. How-to and quirky videos for deodorant suppliers have been popping up more and more. Unilever's new line-up of Axe videos includes how-to videos and its new campaign encouraging men to 'Find Your Magic'.
Deodorant creams
While you won't see much interest in deodorant creams in most of the world, sales of them grew 18.8% in the UK last year, with some of the favourites including Soapwalla Deodorant Cream, Lavilin Underarm Deodorant Cream and Osmia Organics Deodorant Cream.
Deodorant pumps
Similar to creams, pumps are not a popular option for most, but in the Asia Pacific region, the category grew a whopping 42%. Also known as no-gas deodorants, the deodorant brand Fogg leads the pack in India, understanding that the Indian population wants a strong and lasting smell that they weren't able to obtain with deodorant sprays.
Apps for antiperspirants
You had to know it was coming. Now our smartphones can tell us when it's time to reapply our deodorant – and how much we need.
Nivea recently paired up with Happiness/FCB to create NOSE, a phone case and app that uses special sensors to alert a man if he's suffering from body odour. If he is, the app tells him where he can go to purchase Nivea deodorant.
Another recent introduction is the ClickStick, an electronic deodorant that measures and dispenses the correct amount of deodorant gel based on height, weight and activity levels. An app lets users know when they're running out of product and even places a new order for them.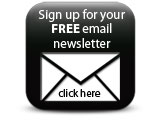 In closing, manufacturers will do well to research new fragrances and skin-beneficial formulas, or increase the marketing of existing fragrances and skin benefits. These categories rank highest in consumer satisfaction of antiperspirants and deodorants.
Companies