Bornstein to head up marketing at Sephora
Promoted from her previous post as SVP of Sephora Digital
Julie Bornstein has been appointed Chief Marketing and Digital Officer at Sephora Americas. Promoted from her previous role as Senior Vice President, Sephora Digital, Bornstein is credited for doubling the size of Sephora's e-commerce business, driving the retailer's mobile presence, growing its loyalty program Beauty Insider, and successfully launching sephora.com.
In her new role, Bornstein will continue to lead these areas while also assuming responsibility for brand and store marketing, public relations and creative, formerly led by Sharon Rothstein. Bornstein will report to Alessandro Bogliolo, Chief Operating Officer of Sephora Americas.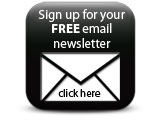 Prior to joining Sephora, Bornstein held roles including GM of Urban Outfitters Direct and VP of E-commerce for Nordstrom.
Companies