92-year-old social media sensation Baddie Winkle joins Aussie team for latest campaign
The celebrity grandma has been tapped to front the hair care brand's Blonde Hydration collection
Social media phenomenon, and 92-year-old grandma, Baddie Winkle has been hired by hair care brand Aussie to appear in its latest marketing push.
In her new role, the American personality – born Helen Ruth Elam – will be the face of the brand's Blonde Hydration range, featuring purple pigments to condition and tone hair.
The products are also blended with wild plum and hemp seed.
Aussie has also reformulated its 3 Minute Miracle conditioning product specifically for blondes.
"I've been blonde for almost a century and I've never met a hair range like Aussie's Blonde Hydration," said the Instagram sensation.
"It's looking a bit like an Aussie getaway right here in my bathroom. My blonde babes out there know there's nothing worse than running out of Aussie Blonde Hydration."
The influencer made her debut on the beauty circuit in 2016 in a partnership with Urban Decay, but made a return last year for a capsule collection with INC.redible Cosmetics.
She has also appeared in TV campaigns for fast fashion brand Missguided.
Elam rose to fame aged 85 with her bright outfits and personality, while her catchphrase 'stealing your man since 1982' has become part of her online persona.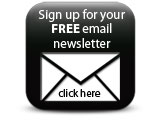 Today, she has nearly 3.7 million followers on Instagram.
Companies