Would you ask employees to take a DNA test to banish stereotype bias?
That's exactly what Unilever has done for the latest in its Unstereotype campaign that aims to eradicate outdated stereotypes in advertising and marketing
Unilever's recent campaigns address stereotypes such as the inattentive father. (via Dove Men+Care)
Unilever has asked its employees to take a DNA test to discover their ancestry in a bid to challenge stereotypes.
As part of the experiment, the Dove owner asked 63 of its top marketing and advertising employees across the UK, US and the Netherlands, as well as its lead agency partners, to take part in an assessment measuring the extent of their prejudices.
They then received classes from University College of London (UCL) psychologists to explore how stereotypes are learned and how to 'unlearn' them.
Unilever claims the experiment has reduced unconscious stereotyping by 35% among the execs that took part.
A promotional video for the initiative reveals surprised reactions from the participants, with many making phone calls to loved ones revealing the results.
Aline Santos, Unilever's EVP of Global Marketing and Chief Diversity & Inclusion Officer, said: "In today's marketing we are blessed with a wealth of data and technology that can drive efficiency.
"But that efficiency should never be at the cost of empathy. If we aren't in the business of understanding humans, we aren't in business at all."
Unilever launched its Unstereotype campaign in 2016 with the aim of eradicating sexist advertising, but the consumer goods giant has since expanded the objective to include body image, age and race.
Dr. Lasana Harris, Associate Professor in Experimental Psychology at UCL, who led the workshops, added: "While there are huge genetic similarities common to human beings, what is undeniable is that every single one of us has our own genetic profile.
"Taking people on a journey through their own DNA profile created a moment of reappraisal and, in many cases, that realisation of their ancestry proved to be a great surprise to them.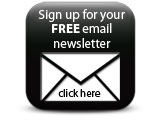 "Coupled with training on how the brain forms stereotypes, we challenged their perceptions of themselves and, in turn, that of others."
Companies