Will we ever have global cosmetics legislation? The experts weigh in
Regulatory convergence of cosmetics legislation will happen – but slowly, according to experts at 2018's Cosmetics Europe meeting
Achieving regulatory convergence in the US$465bn global cosmetics industry (Euromonitor 2017 figures) is an important long term goal, industry experts agreed at European personal care product association Cosmetics Europe's 13-14 June 2018 annual conference in Brussels.
Europe is a key market for this industry – providing €77.6bn worth of personal care product sales last year, and supporting more than two million jobs, said Cosmetics Europe's President, Loïc Armand, also President of L'Oréal France.
Salvatore d'Acunto, Head of Unit, Health, Technology and Cosmetics at the European Commission's Directorate-General for Internal Market, Industry, Entrepreneurship and SMEs (DG GROW), said the European Union's (EU) flagship cosmetics regulation, in force for five years and seen as a model by many non-EU countries, should be the "global standard".
Elements of the regulation have been adopted and adapted into legislation in ASEAN (Association of Southeast Asian Nations), Latin American and some Middle East countries, he noted.
Will this process continue? "Regulatory convergence will happen, but slowly," said Procter & Gamble's Associate Director of Regulatory Affairs and Technical Support for IMEA (India, Middle East and Africa) and global distributor markets, John Humphreys.
"Change takes years, not months – that's our reality," he told a 13 June session at the meeting entitled 'Towards greater international regulatory convergence'.
Five-year forecast
For now, Humphreys, who also chairs the international executive committee at the Washington DC, US-based Personal Care Products Council (PCPC), said: "We'll undoubtedly see greater convergence over the next five years, with more degrees of similarity than today, most notably in India, the US and, ultimately, China," where there is "much more work to be done".
As for the Gulf region, he said Saudi Arabia continues to lead cosmetics reform "and neighbouring countries will fall into step". "We're expecting Egypt to reform its own legislation along similar lines in the next two years," Humphreys added.
Indeed, the conference heard that Africa (see box) was the continent to watch. "The long term hope is Africa as it works towards customs simplification," he said.
Asian countries also continue to be attractive business partners for Europe. "We must continue to support ASEAN as they strive towards a customs union and help ensure that their national implementing regulations don't diverge over time," Humphreys said.
Cosmetics Europe's Director of Technical and Regulatory Affairs, Gerald Renner, agreed that ASEAN along with Japan, the US, Canada and Latin American countries were markets "with an existing high compatibility to the EU system at least in some major aspects of the regulation".
But it might take longer for China and India to change their regulatory systems. Another relative newcomer is Israel, which, with Taiwan, is moving to a new system that would also be "highly compatible" with EU regulation, Renner told Cosmetics Business.
Indeed, Rinat Bachar, Manager of Israel's Ministry of Health's Cosmetics Regulation Unit, said the ministry is currently "changing the current law to a new regulation, based on the key pillars of EU regulation 1223/2009; the main challenge is to transfer to a model of post marketing surveillance," Bachar told Cosmetics Business. The new regulation will promote trade between Israel and the EU, she added.
In addition, Israel has been accepted as an observer of the International Cooperation on Cosmetics Regulation (ICCR) group, made up of public authorities from Brazil, Canada, the EU, Japan and the US, whose goal is regulatory alignment and minimised trade barriers.
Humphreys welcomed its goals, saying the US industry sought relevant and consistent regulations across the world, "so we avoid duplication of effort – ultimately we want compliance, market access and a common notification format for the regulatory process".
Bringing Africa on board

Entering the African cosmetics market will be challenging, but will bring great opportunities, Cosmetics Europe told Cosmetics Business, following its annual 2018 conference in Brussels.

There are three regulatory environments in Africa, according to Cosmetics Europe's International Relations Manager, Elsa Dietrich. The first is "inspiration from the EU" where the cosmetic definition is aligned with the EU's and countries follow the EU ingredients annexes within cosmetics regulation 1223/2009.

Looking back to the colonial past, countries including Kenya follow a "heritage from the Commonwealth" for regulation, which has also been inspired by India's cosmetics controls. This is based on a standard for cosmetic finished products, which prevents innovative products reaching the market.

Thirdly, Cameroon, for example, adopts a system promoted by the World Trade Organisation (WTO) to help emerging countries control their imports. Delegation of services and public health responsibilities are given to third party certifiers.

Greater regulatory compatibility with the EU – Africa's first trading partner – would help ensure consumer safety and also minimise barriers to trade, boosting access on both sides, Dietrich said.
Promoting convergence
Francine Lamoriello, PCPC's Executive Vice-President, Global Strategies, highlighted the ICCR as well as International Organization for Standardization (ISO) as organisations promoting convergence.
Also, developing bilateral and regional free trade agreements (FTAs), many of which are still under negotiation, despite the current US administration's coolness towards free trade, will offer new convergence opportunities, "increasing global trade and industry competitiveness".
Reducing or eliminating tariffs, while important, is "no longer the big goal" of FTAs, including the Comprehensive and Progressive Agreement for Trans-Pacific Partnership (CPTPP), which has a cosmetics 'regulatory coherence' chapter. She said: "Divergent regulatory systems prevent companies moving into market and hamper competitiveness."
Developing bilateral and regional free trade agreements, many of which are still under negotiation, will offer new convergence opportunities
Brexit: What to expect?
Meanwhile, as the UK gears up to leave the EU in March 2019, Renner said the UK would likely "maintain a legislation that is very closely (or even totally) aligned with the EU cosmetics regulation.
"Brexit is a problem for the EU internal market, but probably not such a big issue for international convergence," he told Cosmetics Business.
Overall, he was less optimistic for total convergence or for "a real merging of rules in the sense of global harmonisation of legal texts". But, he said, "on some key aspects of regulation there may be a higher compatibility developing between some of the major regions and emerging markets.
"In other words, industry will be in a position to use similar information and data to gain market access and demonstrate compliance in various regions, even if the specific legislation is not exactly the same," he explained.
How can associations help?
Meanwhile, to coordinate international cosmetics strategies, "trade associations provide the most appropriate and powerful platform to define a common position and 'one voice' at a local level", Renner said.
"Collaboration between associations at international level can amplify this to a global 'one voice'." Keeping up with digital trends was also essential and would help regulatory convergence.
"Increased digitalisation is used by NGOs to coordinate their anti-industry campaigns internationally. Rumours spread more quickly and widely," he explained. "Obviously, industry collaboration must use similar tools to bring out the unified response in a matching speed and scope."
On another note, Humphreys said the convergence of cosmetics legislation "will be much more passive than in the drugs industry, as the benefits are perceived to be less.
"You can make a generic drug and it can be shipped over quite quickly. It doesn't make sense to wait years and years. It will also depend on the regulator – who is in power, and what they actually want."
As he explained to Cosmetics Business: "The societal benefits of faster drug approvals and accessibility to new therapies, plus the major savings for the state sector in reducing health care costs and for industry in drug development, were critical factors in driving the multilateral, 20-plus-year programme to harmonise global drug approval regulations.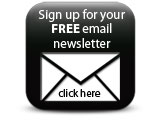 "The cosmetics industry is not in the same position. Outside of free trade agreements, there is no policy pressure to drive regulatory harmonisation. Instead, regulations will slowly converge as science and practical sense are reflected as and when cosmetic legislation is updated," he added.