Why beauty brands need to educate retail staff about teens and mental health
Cosmetics Business investigates the often misunderstood relationship between teens, mental health and the beauty industry's role
"Everyone has been a teenager", says Chloe Combi, author of Generation Z: Their Voices, Their Lives. It's easy to lose touch and to see them only as selfie-obsessed, but they are more complicated than that.
Today's teens are the most open-minded generation to have existed, but they have to deal with growing up in a politically and economically challenging world as well as the pressures that come with being more connected such as having their personal lives (sometimes unwillingly) displayed over the internet.
But what does all of this mean to you? These adolescent customers are spending more on cosmetics than ever before.
Plus, this is the first time in history where people's in-store experiences are being shared online with millions of people.
One mum's open letter to a Sephora beauty sales assistant was posted on Facebook and went viral. In the letter she explains how her 15-year-old daughter was bullied at school, resulting in her asking her mum to take her shopping for some make-up to boost her confidence.
The letter details the fantastic job the sales assistant did to help the unconfident teen. She wrote how the consultant went above and beyond to make her feel comfortable in her own skin.
This story is a perfect illustration of how beauty consultants like you can have a positive effect on the wellbeing of today's teenagers in a very short space of time.
The heartfelt letter. Source: Spotted in Windsor
Facing facts
Nine in ten teenage girls use make-up and almost half claim to use cosmetics because it makes them feel more confident. But the age of children relying on beauty products for a self-esteem boost is getting younger. One study found a fifth of girls as young as 12 will not leave the house without make-up.
Neuroscientists have found the prefrontal cortex, an area of the brain that deals with high level cognitive functions, such as social interaction, self-awareness and the inhibition of inappropriate behaviour, changes dramatically in adolescence.
"We now know that the insecurities around body image that previous generations of teenagers experienced will have been fairly similar to mine and those I now recognise in my two children," explains Sam Farmer, owner of teenage personal care brand Sam Farmer.
"However, these issues have been intensified for this generation due largely to social media." Dr Sheri Jacobson, Clinical Director at Harley Therapy, explains there is a trend for children to grow up more quickly and get into make-up much earlier.
"Social media does have an impact – their lives are visible and they are constantly seeing beautiful images of friends which are obviously enhanced."
As social media is largely attributed to teens suffering from self-esteem issues, which has risen by 10% in the past decade, there is a greater need than ever to support them in the real world.
Kindness Revolution
Beauty vloggers are hugely popular with young teens who are too old for toys and too young for boys.
Almost half of young adults (47%) make up YouTube's beauty audience and they turn to the likes of Zoella for help with beauty looks. Despite the fact teens live in a digital era, you still have a key role to play in-store.
Zoe Bailie is the Director of Brand and Innovation for The Mix, an emotional support charity for the under 25s. "There is a kindness revolution happening," she says. "It's simply about the kindness of strangers and it goes a long way." One tip she offers to teens struggling with exam stress, for example, is to take a bath.
---
Resource Guide For Helping Teens
The Mix
This emotional support charity offers free one-to-one support to help teens with embarrassing problems, weird questions and any 'please don't make me say it out loud' thoughts they might have.

Heads Together
A recent campaign with Prince William and Kate Middleton, which aimed to open up the discussion about mental health.

Girls Out Loud
This initiative created the Big Sister mentoring programme.

Young Minds
The UK's leading charity committed to improving the emotional wellbeing and mental health of children and young people. You can advise teens to go to youngminds.org.uk for an extensive support system, or parents can ring the helpline for advice.
---
Girls Just Want To Have Fun



According to Generation Z author Combi, teens are more interested in getting ready for a night out than the night out itself. Many will spend over six hours on the beautifying process.
Even though they are digital natives, they prefer to research online and go in-store to purchase products for a night out.
"Yes, you have Snapchat, but shopping is this generation's best form of communication," she says. "Girls will go in tribes to the beauty department to take photos and compliment each other."
"Young people want to enjoy and have fun interacting with the brand and you as a beauty sales assistant can make this happen," says Farmer.
Whether it's taking a photo of their new look, or getting in the photo yourself, it's important that you promote makeup as a way of having fun rather than masking insecurities.
All of the experts stress the importance of a non-judgmental attitude when engaging with this age group. An empathic approach is required for this image conscious consumer. Ask for their age and offer age-appropriate recommendations.
Young people want to enjoy and have fun interacting with the brand and you can make this happen
Harley Therapy's Jacobson reveals that, in her clinic, clients suffering from deep-rooted emotional issues often excessively use make-up to overcompensate for their feelings. In-store make-up artists can help counteract this from an early age.
"Make-up artists should not create a stage make-up effect on young girls. You can apply a reasonable amount but ensure it't take the focus away from the person," she says.
"Remind your customer that what she presents to the world physically is important but it's mainly about our internal qualities and personality. We all need to pay attention to both."
Taking all of this into consideration, it starts to become clear the important role that cosmetics can play for Generation Z.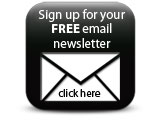 Whether your customers are suffering from mental health issues, or a general sense of increased awareness, you as retail consultants have a lot of power to develop the conversation and to ensure your clients have a healthy attitude towards beauty.
---
How To Speak To Young Customers
It's tough to get teenagers to talk at the best of times, let alone to discuss their insecurities. Dr Sheri Jacobson, Clinical Director at Harley Therapy, provides some words of wisdom:

Listen:
Absorb the full thread of thoughts they are giving you and allow them to talk until they come to a natural pause. It's important to create a safe space for them, and not to interrupt or immediately challenge their self-criticism.

Choose carefully:
Language should be kept neutral and non-judgmental. You can inquire and be supportive. Ask questions such as "have you felt like that before?" or "is it causing you trouble?" rather than dismissing their complaints as trivial issues.

Observe silently:
It's vital not to make any comments about a topic your young client might feel self-conscious about. For example, avoid saying "this coverage will hide your spots". Even if your client mentions having spots, do not address the issue directly. Instead, turn the problem into a positive. Play it safe by saying "this will enhance your features".

Remember your sensitive issues:
We are all self-critical and we all know our flaws, or areas that we feel sensitive about, so think about how you would want to be spoken to, especially when serving teens.
---
The Brand Guide

OPI FIJI Collection features 12 bright and vivid shades that teens will fall in love with for the spring/summer season. The vibrant shades, which range from blues, pinks and reds to oranges and yellows, will allow your young customers to show off their individual personalities. The nail polishes are available in Nail Lacquer, GelColor and Infinite Shine formulas and can be worn on fingers and toes.
RRP £12.50 each, OPI, opiuk.com.
Companies