Vytrus Biotech makes 'essential' move to become corporation business
The active ingredients provider expects to make the change this year
Spanish active ingredients provider Vytrus Biotech has announced it will begin trading as a corporation business later this year.
The firm was established in 2009 and generated €1.22m in sales globally at the end of the last financial year.
Vytrus' primary ingredients include Olea Vitae, an active made from olive stem cells in repair skin, and Sarcoslim Re-shape, made from totipotent cells (plant stem cells) of the endemic that work to reduce excess fat in the skin.
The company's co-founder and CEO Albert Jané said the move was "essential" in order to enter the stock market.
He is also said the company's client base would ensure its growth in the future.
"Our company has consolidated its position within its markets and currently we work with high level clients," he said.
"This fact will allow us to grow exponentially in the coming years".
In addition, Vytrus has raised €1.7m in funding, which it has earmarked to improve its production capacity and boost sales.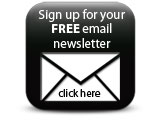 Featured Companies