Unilever expands into Myanmar through joint venture
Partnering with Europe & Asia Commercial Company, Unilever will manufacture and sell its home and personal care products in the Southeast Asian region
Unilever has announced a joint venture with Europe & Asia Commercial Company (EAC) in Myanmar.
The venture will see the joint entity – with annual sales in excess of €100m – manufacture, market and distribute home and personal care products in the region.
Unilever re-entered the Myanmar region in 2013, with a new manufacturing facility and new headquarters in Yangon.
Pier Luigi Sigismondi, President Unilever SEAA (South East Asia Australasia), said: "In line with Unilever's leadership in other South East Asian markets like Indonesia, Thailand, Vietnam, Philippines, we see this joint venture as a critical milestone to further our growth vision in Myanmar.
"EAC has a strong heritage in Myanmar and we share a complementary product portfolio.
"Our partnership will allow us to scale up our Home Care & Personal Care businesses and enhance the lives of consumers in Myanmar with better health, hygiene and nutrition."
EAC manufactures detergent products in Myanmar, as well as soap, shampoo and dish washing products through its sister company E-Lan Company.
U Sein Myint, Chairman of EAC, said the company is "excited" about the synergies both businesses can benefit from.
"Unilever's global expertise in R&D, supply chain and marketing, combined with our local manufacturing and distribution capabilities, makes this partnership attractive for us and strengthens our contribution to Myanmar," Myint said.
Both companies aim to benefit from greater rural penetration, but made clear their commitment to the environment and improving the lives of local communities in Myanmar.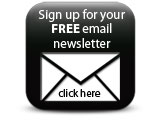 EAC has established the CSR Foundation Programme, while Unilever is heading up waste management initiatives and supporting sustainable plan sugar farmers.
Companies