Tubex Wasungen wins Supplier Award for Sustainability
Tubex Wasungen has been awarded a Supplier Award for Sustainability by Groupe Rocher. Tubex Wasungen produces the eco-friendly plastic tube for Yves Rocher's Expert Repair Lotion with Shea Butter.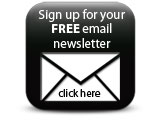 The tube is 25% lighter than a standard extrusion plastic tube, the result of the new SL-T production process. In this production process the shoulder is completely omitted and the cap is welded directly onto the tube body. This feature is convenient when using the tube in a wet area, as there is no build-up of stale water in the gap, which is much more hygienic.
Companies