The zero waste beauty movement making a global impact
Cosmetic brands are under pressure to conform to environmentally friendly demands, but how do they win over the eco-consumers that are shunning plastic altogether?
Looking at social media, it's clear to see that 'eco-consumers' have a healthy appetite for beauty. Instagram is flooded with green beauty recommendations and home-made, chemical-free recipe ideas, while environmentally-friendly brand numbers continue to grow.
But taking this trend in a slightly more targeted direction is a new consumer tribe that wants all of the above – just not wrapped up in a neat little bow.
The zero waste movement's followers are established on social media and the blogosphere. Thousands of bloggers worldwide are shunning plastic, instead opting for natural alternatives such as wood or glass.
The trend is similar to the clean eating movement, with figureheads of the zero waste group largely being young and beautiful.
French-native Bea Johnson is attributed to founding the movement when she started her Zero Waste Home blog in 2008.
While other prevalent influencers include New Yorker Lauren Singer, of Trash is For Tossers, who formed her luxury vegan cleaning company Simply Co on the back of her blog and Kathryn Kellogg, of Going Zero Waste, who provides eco-consultations and green beauty workshops in the US.
A year of Katherine Kellogg's waste can fit into a single mason jar
Both advertise that their household waste can fit in a single mason jar. They have hundreds of thousands of followers and have received plenty of coverage from the international media.
The trend is a clear sub-category of the wellbeing movement, but its message is relevant to the problems within the beauty industry such as microbeads polluting oceans.
To achieve a zero waste life, influencers promote a photogenic lifestyle full of secondhand clothes, farmers markets and tote bags. But the a growing focus is beauty.
How do you convince a beauty fan to become zero waste? Firstly, staple cosmetic items are readily available online and include bamboo toothbrushes and traditional double-edged razors.
Zero waste practitioners also encourage multi-purpose soap bars and non-packaged products. Lush and Whole Foods are cited as suitable places to shop due to their organic outlook.
In particular Lush stocks shampoo bars that are said to last as long as three standard bottles. Some colour cosmetic brands are recommended for zero waste beginners, including Kjaer Weiss, Origins and Aveda for their consumer recycling schemes.
But the zero waste movement mainly encourages DIY beauty and hundreds of video tutorials show the eco-conscious consumer how to make their own products, such as a two ingredient hairspray, baking soda toothpaste, cocoa eyeshadow or a completely natural deodorant.
While the movement is not yet completely mainstream, the reception has been positive and may well become a household term before too long.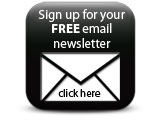 Brands are already under pressure to become more sustainable and those that manage to get the seal of approval from this crowd will be seen as progressive as the trend unfolds.
"Why is there lead in my lipstick?"

"Zero waste is absolutely going to become more mainstream. I think we're seeing a huge trend towards transparency in companies. People are are starting to ask, 'why is their lead in my lipstick?.' People want to know what they're putting on their bodies. As people become more concerned with what's in their products, they're also becoming more concerned with how those products are packaged. Is it healthy for me? Is it healthy for the environment? These are things modern consumers want answers to."

~ Kathryn Kellogg, Going Zero Waste
Companies