TAGRAVIT R1 - ensuring retinol stability and activity
Tagravit R1 microcapsules, enable optimal isolation of the Retinol
TAGRAVIT R1
Tagravit R1 microcapsules, enable optimal isolation of the Retinol, with unique Release on Demand (RND) technology ensuring active Retinol delivery.
Retinol is recognised as one of the most effective vitamins for anti-ageing treatment, due to its ability to stimulate collagen production, to accelerate cell reproduction and normalise skin keratinization. It also provides effective antioxidant support and regeneration. Its regular application significantly improves the skin elasticity, smoothness and softness, resulting in younger, clearer and healthier looking skin. However, since naked retinol is highly sensitive to oxidation, its handling and production always challenges formulators.
RND TECHNOLOGY
In order to ensure Retinol efficiency and stability, Tagra Biotechnologies Ltd. has developed Tagravit, unique microcapsules (powder form) with the RND microencapsulation patented technology.
Fig.1: SEM micrograph of Tagravit R1 microcapsules. Magnification: (A.) 5K / bar- 3µm and (B.) 0.5K / bar - 10 µm.
Tagravit R1 activities
Wrinkle reduction, skin regeneration, anti-acne and whitening.
Optimal isolation ensures Retinol stability
Tagravit microcapsule shell is made of a single layer polymer, enabling optimal isolation of the retinol thus preventing interaction with other ingredients. The Retinol is protected from light, temperature, pH, and oxidation.
The Tagravit microcapsules increase significantly the retinol stability, end product efficiency and shelf life (Fig. 2).
Fig.2: Stability of Retinol encapsulated in Tagravit R1 microcapsules compared to free retinol, incorporated in O/W cream base at 40°C. Data are represented as mean Retinol content % of initial.
RND technology ensures active delivery
The Retinol is released from the microcapsule by applying mechanical pressure, i.e by rubbing the formulation onto the skin. Until the moment of application, the Retinol remains fresh and potent, due to its high and improved stability (Fig.3).
Fig. 3: Mean changes of the roughness parameters (Rz and Ra) in the eye area after four weeks of treatment with Tagravit R1 microcapsules as compared to control groups. Negative value indicates smoothing effect.
Easy to handle, Tagravit is suitable for all types of formulations
Tagravit microcapsules are unbreakable during mixing maintaining their size and spherical shape, which make their incorporation and mixing very easy.
Tagravit R1 applications
Anti-ageing, nourishing, moisturising, cellulite treatment, make-ups and foundations with skin care benefits.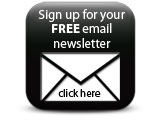 Visit Tagra at In-Cosmetics Hamburg - Stand IJ20
Companies