Spanish cosmetics exports rise
Cosmetics exports in 2013 have risen considerably, as Lola Gavarrón reports
Exports of cosmetics in 2013 rose 11.8% in Spain, according to a recent report from Stanpa (Asociación Nacional Perfumería y Cosmética).
Published in partnership with Nielsen, the figures exceeded earlier forecasts. The domestic market, on the other hand, fell 3.5% to €6.4325bn – although on the positive side the decline was less than that experienced in 2012 and less than overall domestic retail trade which dropped 3.9%, according to the Instituto Nacional Estadística figures.
According to UN Comtrade, Spain is the sixth largest exporter of perfumery and cosmetics globally and the fifth largest in the EU. In 2013, foreign sales reached €2.755bn, above the level of such iconic sectors as wine, oil or footwear. Spanish cosmetic and perfumery products are present in 85 countries around the world, with the top ten destination countries being Portugal, France, Germany, the UK, the US, Italy, Russia, the Netherlands, UAE and Poland, according to the Stanpa report. Spaniards spend an average of €137 a year on perfumery, cosmetics and personal care.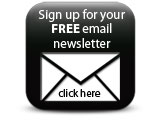 Lola Gavarrón, Madrid
Companies