Solvay opens Singapore innovation centre
The new hub will lead the company's worldwide innovation projects for its Consumer Chemicals business in Asia Pacific
Solvay has announced the opening of a new Research & Innovation centre in Singapore, which will be the group's core innovation ground for its Consumer Chemicals business in Asia Pacific.
Located in Singapore's Biopolis research hub, the 1,100sqm laboratory will lead worldwide innovation projects primarily for Solvay's business unit Novecare, which is active in the fields of Home & Personal Care, Coatings and Oil & Gas. It will also be a regional hub in developing sustainable solutions for the company's Agrochemical business and provide technical support to Solvay's regional customers as well as plants in the region.
The laboratory is Solvay's latest investment in Singapore after Novecare announced in April 2013 the construction of a large scale alkoxylation facility.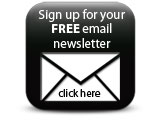 Solvay invested nearly €2m in the laboratory and expects to invest another €5m in the next five years to boost the laboratory's capabilities, including the hiring of an extra 30 researchers.
Companies