Shiseido puts power of mobile in beauty consultants' hands
The beauty company has partnered with IBM to create new mobile apps
Shiseido has teamed up with mobile enterprise company IBM in order to create new mobile apps for its beauty consultants in Japan to use on the shop floor.
The IBM MobileFirst Platform was selected by Shiseido in order to develop an app for its consultants to use as an aid when selling products to consumers. It has the capacity for scheduling, reporting and communications, as well as allowing for consultants to learn from each other by sharing photos and tips.
Chikako Sekine, Corporate Executive Officer at Shiseido, said: "With new mobile apps, Shiseido beauty consultants continue to engage customers with 'Omotenashi' (the Japanese spirit of hospitality) to differentiate the Shiseido customer experience."
"With more consumers expecting personalised experiences across every channel, brands must empower their salespeople with the tools and insight to provide greater customer service," said Phil Buckellew, Vice President, Enterprise Mobile, IBM. "IBM's partnership with Shiseido will help maximise and accelerate its mobile strategies to drive greater brand differentiation and higher levels of engagement."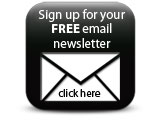 Shiseido first introduced its Beauty Tablet onto shop floors in 2013
Companies