Premium skin care sales outperform make-up in the US
Every major skin care sub-category registers growth in Q2, at a higher rate than this time last year
Sales of US premium skin care products outperformed colour cosmetics in the last quarter, according to The NPD Group.
Total sales of skin care reached $1.4bn, up 6% on Q2 2016, creeping ahead of the dominant make-up category, where growth slowed to 4% and sales totalled $2bn.
Larissa Jensen, Executive Director and beauty industry analyst at The NPD Group, said: "Make-up's slowdown in performance has been observed since 2016, and amplified in 2017 by fewer launches, a struggling lip segment, and softening average prices.
"Despite this, there are areas of growth in the category, like palettes and sets, which may help fuel greater gains for the remainder of the year, as cost-conscious consumers continue to seek out value."
Speaking of skin care's success, she added: "Skin care's accelerated growth is being driven by newer brands and products that are capturing greater market share.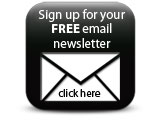 "This is a continued trend as we have seen a lot of excitement and innovation in skin care coming from smaller players with more limited distribution, which resonate with the consumer desire for discovery and uniqueness."
Companies