Outback Organics to set the temperature right
Sponsored by Outback Organics
Outback Organics have decided to start offering thermometers to ensure the temperature of the wax is just right for waxing and to enhance the wax treatment.
Waxes can be temperature sensitive, so to ensure the best wax is given, Outback Organics are advising therapist to start using thermometers to guarantee the temperature is just right for a perfect wax. With an analogue wax pot heater, the temperature can be, at times, temperamental and inaccurate, causing the wax to over heat and therefore become the wrong temperature. If the wax is too hot, it may burn the skin and if too cold, it will not melt enough to adhere to the hair follicles.
Peelable wax temperature overview
The ideal temperature for Outback Organics peelable wax is between 54-56 degrees and the core of the wax must remain solid, unless your using a cone heater where the centre can be heated to the same temperature as the sides. The wax will take approximately 60-90 minutes to prepare and heat and should have a film looking top.
Using a spatula, turn over the core to reveal the perfect wax consistency underneath, this is what needs to be taken on the spatula for the wax. One thing to take into account is every single wax pot is different, so getting the perfect temperature is sometimes a tricky task. What will also alter the wax temperature is any air conditioning, heaters and the weather.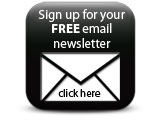 The wax should slide off the spatula slowly making a pattern on the top of the wax in the pot, a similar consistency of a thick honey. If the wax runs any faster it is probably too hot and if the wax remains on the spatula it is too cold.
Companies