Origins gains prescription power with new anti-ageing product
Plantscription's effects said to compare with those of retinoic acid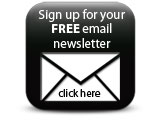 Estée Lauder brand Origins says it has raised the bar for anti-ageing natural ingredients with its new Plantscription Anti-ageing Serum with African Anogeissus, a product it found to produce comparable performance in clinical trials against the topical prescription ingredient retinoic acid. The product is due to launch next month.


Plantscription
Origins says the material reached 88% of the firming, wrinkle improvement and smoothing power of retinoic acid without the irritation and reddening side effects. "This revolutionary, patent pending anti-ageing serum is proven to help support skin's natural fibrillin, its critical elastic fibre, and in doing so has trumped all our benchmarks," says Lynn Mazzella, senior vice president, Origins product development.
Both immediate and long-term effects were reported in a 20-week study on women aged 42-63. After just four weeks' use Planscription showed up to a 51% reduction in the appearance of lines and wrinkles. After 12 weeks it showed up to 57% reduction of the overall appearance of lines and wrinkles, up to 64% improvement in visible skin lifting and up to 41% improvement in skin firmness. There was also a significant reduction in the appearance of the dynamic lines between the eyes and a noticeable reduction in the appearance of depth and length of wrinkles.
Extract of the Anogeissus tree, or 'Silga' meaning soul, is derived from the leaves and bark and is used in Ghana in wound healing and as an antimicrobial. Origins says it is harvesting the material sustainably from the pruned branches or directly from the tree without stripping it. Plantscription also includes siegesbeckia to help support collagen, rosemary extract to help support elastin and vitamin C and peptides to support natural collagen and elastin production.
Companies