On the rise
Although microbiologists discovered microbially produced surface active agents, or biosurfactants as they are more commonly known, in the 1960s, the cosmetics industry has largely overlooked their true value – until now. Julian Ryall reports from Tokyo
Although microbiologists discovered microbially produced surface active agents, or biosurfactants as they are more commonly known, in the 1960s, the cosmetics industry has largely overlooked their true value – until now. Julian Ryall reports from Tokyo
A desire for products that are kind to the environment brought further into focus by the natural disasters that struck the country last March, have put Japan at the forefront of the move to biosurfactant use.
Researchers at Kanebo Cosmetics and Japan's National Institute of Advanced Industrial Science and Technology (AIST) have taken the initiative, releasing the first product that makes use of these environmentally friendly, biodegradable, non-toxic and hypoallergenic elements in Japan in August 2010.
An addition to Kanebo's popular Twany brand, Twany Seasonal Essence is a four-week intensive skin care treatment. Specifically formulated for the early spring season, it is designed to aid the skin as it recovers from damage caused by a harsh winter such as dryness, roughness and irregular textures.
Comprising an oil and an essence mixed before application, it has a light smooth texture that the skin can easily absorb, a Kanebo spokesperson told SPC. While the essence includes vitamins, it is the surfactants mannosylerythritol lipid B (MEL-B) and surfactin Na that make the most difference.
Motoi Hayase, senior researcher at Kanebo's skin care research laboratory, believes biosurfactants could be the future for all cosmetics.
"If we are able to make formulations that only need a fermentation process, then we believe that will appeal to consumers," Hayase says. "Right now, it is difficult to make products solely from natural materials, but the industry can change. These biosurfactants are a combination of fermentation and other technologies that make use of natural materials and I believe that in the future we will be able to make more products in this way."
Much of Kanebo's research has been focused on MEL, which is a non-ionic surfactant produced by the Pseudozyma tsukubaensis strain of yeast and made from vegetable oil, typically from soy beans or olives. The material has moisturising and cell activating effects that help repair skin damage, according to studies at AIST.
The second area of research is surfactin Na, which is produced from Bacillus subtilis and has been proven to have a thrombolytic action and antimicrobial effects.
Dai Kitamoto, deputy director of the research institute for innovation in sustainable chemistry at the AIST, has worked on biosurfactants for 20 years and believes that they have huge potential.
"The advantage of present biosurfactants, such as MEL, is that they not only have high surface activity, but also elevated moisturising activity," he says. "Natural ceramides from plants are widely used as an effective moisturising ingredient in skin care cosmetics but these are very expensive and difficult to handle due to low water solubility.
Kanebo says that it is the surfactants in its Twany Seasonal Essence that make the most difference in giving the product its light, smooth texture that the skin can easily absorb
"In contrast, MEL can be efficiently produced by a microbial process and shows higher hydrophilicity compared to natural ceramides. In addition, MEL has excellent properties for forming liquid crystals, such as lamellar, which function as a 'reservoir' for water and other important cosmetic ingredients."
There are a number of drawbacks however, with the cost of many biosurfactants significantly higher than that of the commercially available synthetic surfactants, of which there are approximately 6,000 variants, and the difficulties of isolating the biosurfactant from the culture medium and the purification process.
But with the potential now identified, Kitamoto believes more research will be devoted to biosurfactants. Groups at the University of Barcelona, the University of Tennessee, the University of Marlburg, the Technical University of Braunschweig and the University of Stuttgart (the latter three in Germany) all have research programmes in this area.
There are also several types of biosurfactants being commercially produced by companies such as Kaneka, Toyobo and Saraya in Japan, as well as Jeneil Biotech in the US. The great leap forward will now be to incorporate this technology into products.
Kanebo's researchers confirm that when mixed with other non-ionic surfactants and then diluted with purified water, the outcome is a range between milky and transparent cosmetics with low viscosity. In other tests the MEL-B was mixed with sorbitan isotearate from plant materials and a variety of oil solutions before being diluted with purified water, resulting in a lotion that is uniquely stretchy and milky with low viscosity.
"The production of cosmetics that require materials derived from plants is difficult because it is susceptible to the weather and the need for expensive farm land. Biosurfactants, on the other hand, are sustainable because they can be produced in space-saving storage tanks that are not affected by the weather and use less energy," Hayase says.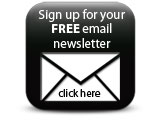 "In our study, we found that a broad range of formulations was possible by making the best use of the characteristics of biosurfactants, and we will apply these to the development of new skin care products," concludes Hayase.
Companies