Olvea Vegetable Oils butters up with new shea esters
Olvea Vegetable Oils has developed a range of Olvea shea esters sourced from the company's own shea butter supply chain in Burkina Faso. There are three variants: Olvea Silky Shea, which imparts a light and velvety after-feel to skin and hair care formulations, and is rapidly absorbed; Olvea Creamy Shea, a co-emulsifier that provides a cocoon texture to cosmetic products and boasts excellent nourishing and revitalising properties; and Olvea Glossy Shea, a moisturiser that adds shine to make-up, skin and hair care.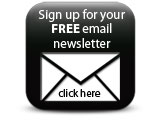 The Olvea Shea esters are easy to formulate and can be used in anhydrous formulas and emulsions. Local production unit Olvea Burkina Faso has been producing shea butter since 2008 and has developed a sustainable supply approach which relies on long term relationships with women's cooperatives.
Companies