Olaplex sues L'Oréal over 'slavish knockoffs'
The hair care start-up made famous for its 'liquid gold' hair repair salon and home products is suing L'Oréal for allegedly copying its technology
Olaplex, a US hair care start-up that creates products to protect hair during bleaching treatments, has sued L'Oréal USA for patent infringement and false advertising.
Olaplex is claiming that L'Oréal USA has fallen foul of the law by launching its Matrix Bond Ultim8 Step 1 Amplifier; Redken pH-Bonder #1 Bond Protecting Additive; and L'Oréal Professionnel Smartbond Step 1 Additive products.
Liquid gold
The start-up's Olaplex Bond Multiplier No. 1 product shot to success in 2016, with hundreds of thousands of salons in more than 80 countries now using its product. It quickly gained the tag of 'liquid gold' in reference to its colour and effect on hair.
It did not go unnoticed by L'Oréal, according to Olaplex, and in 2015, the beauty giant allegedly approached Olaplex about a possible acquisition.
However, Olaplex claims that L'Oréal used this guise to gain access to non-public, confidential information about the brand and its technology.
In a court document filed in the Central District of California, it stated that L'Oréal ceased pursuing the company and instead created "three slavish 'me too' knockoffs that are the subject of this patent infringement action".
L'Oréal is also accused of trying unsuccessfully to "hire away" Olaplex's key employees, deemed responsible for the brand's development including Dr Eric Pressly and Dr Craig Hawker, who were chiefly responsible for the formula.
Close call
The similarities between Olaplex's and L'Oréal's products were detailed in the court filing; they include being sold as a kit containing the '1' and '2' products for use in-salon as well as the inclusion of a dosing dispenser. Both brand's 'step 3' product is also sold for at-home use by consumers.
L'Oréal's accused products contain similar ingredients to Olaplex's with its Bond Ultim8 Step 1 Amplifier and pH-Bonder #1 Bond Protecting Additive containing the same seven ingredients: water, maleic acid, ethanolamine, citric acid and three food dyes.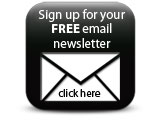 Olaplex is seeking treble damages and compensation for the alleged infringement, as well as lawsuit and attorney fees.
Companies