Nivea partners with designer Matthew Williamson for summer campaign
The partnership will include a limited edition design of the Black & White Deodorant as well as a digital campaign
Nivea has partnered with British fashion designer Matthew Williamson for its latest summer campaign.
The collaboration has resulted in a limited edition version of Nivea's Black & White Deodorant released due to be released this August.
The product, usually monochrome, will feature a limited edition blue and pink floral design with Matthew Williamson's butterfly iconography.
A series of films with Williamson sharing his style tips with consumers will be released from June.
The 360° campaign will be further supported by VOD, out of home advertising, digital and social media activity with a select group of influencers as well as POS materials including a gift with purchase.
The Beiersdorf-owned brand said the collaboration is designed to inspire women and show the efficacy of Nivea Black & White Deodorant through engaging content referencing Williamson's endorsement of the product.
Patrick Hoven, regional marketing director at NIVEA, said: "The Nivea Black & White Deodorant is an iconic product which has long been helping consumers keep their clothes stain-free, and we wanted to enhance this sense of making much-loved clothes last.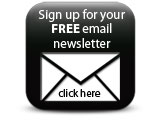 "As Matthew Williamson is loved for creating timeless garments which can be worn again and again, this felt a natural partnership. We're excited to unveil our unique new product designed by Matthew Williamson, now offering consumers an even more stylish solution to keeping their clothes fresh for longer."
Companies