Naomi Campbell is the new face of NARS Cosmetics
The British supermodel and longtime friend of make-up artist François Nars, Campbell will front the brand's Spring 2019 campaign
François Nars photographed the series
Naomi Campbell, one of the most photographed faces in the world, has landed her first NARS Cosmetics campaign in 15 years.
A member of the five 'original supermodels', Campbell is now the face of the beauty brand's Spring 2019 launch.
The British model will front the brand's Radiance Repowered range from January as well as appearing in the new Orgasm campaign later in the year.
According to the Shiseido-owned brand, this is Campbell's third beauty marketing push for NARS.
A longtime friend of François Nars, the Shiseido-owned brand's founder and Creative Director, Campbell last appeared in NARS' Autumn/Winter 2004 campaign.
"Naomi is a living icon and brings such strong personality to the camera," said Nars.
via Instagram / @narsissist
"She and I are like family. I have known her since the very beginning of her career.
"From the start, I have admired her, her beauty and her style."
Campbell added: "François and I are like family and the same goes for NARS. I am honoured to be a part of such an incredible brand for so long."
Commenting on his choice of models, Nars told The Guardian in 2014: "From the start, I used a different kind of girl in NARS campaign images.
"My choice to use models of colour such as Alek Wek, Naomi Campbell and Karen Park Goude was absolutely a deliberate one.
"I felt that make-up was universal and should apply to everybody.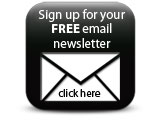 "I didn't want to create a make-up line for one ethnic group, it had to be multi-ethnic. To me, beauty is beauty. It doesn't matter to me what colour the skin is."
Companies