NARS talks business and artistry on 20th birthday
As cult beauty brand NARS celebrates its 20th birthday, CEO Louis Desazars talks business and artistry with Cosmetics Business
In 1994, French make-up artist François Nars – then best known for his work with designers Marc Jacobs and Versace – launched a collection of 12 lipsticks at New York-based store Barneys. Fast-forward 20 years and the NARS brand has developed into a cult classic, fêted for its fashion-forward hues, art and popular culture-inspired collections, and bold advertising campaigns.
A part of the Shiseido group since 2000, today's NARS portfolio encompasses professional artists' tools, complexion products and a high end skin care line.
"François is very proud of NARS, because this market – even 20 years ago – was a very complicated, crowded market. To be here still shows François Nars' talent and the relevance of his vision when it comes to beauty," says NARS CEO Louis Desazars, who has helmed the brand for the past five years. 
Three pillars
"We established this brand based on three pillars, which makes us unique," he tells SPC. "First of all there is François Nars himself; he is an icon. He is to beauty what Yves Saint Laurent is to fashion. He is always pushing the boundaries – staying very modern and relevant. But he also understands women very well. He knows what they want when it comes to make-up.
"François is at the heart of the brand and what we've really tried to do is bring him more front and forward. When we tell François' story people love it because they feel it is authentic and not a marketing story."
Another pillar is fashion – perhaps unsurprising, as Nars cites French Vogue as a primary inspiration growing up. Nowadays NARS affiliates itself with contemporary creative designers, providing runway make-up for names like Christopher Kane, Marc Jacobs and Alexander Wang, to name but a few. Moreover, NARS' brand strategy involves initiatives that demonstrate its fashion heritage, including a collaboration with designer Philip Lim and collections inspired by Andy Warhol and French fashion photographer Guy Bourdin, which "allow us to expand the universe of the brand and to build brand equity", Desazars says. 
The third pillar, as far as Desazars is concerned, is make-up artistry. NARS has eight global lead artists creating its looks, including Director of Global Artistry James Boehmer and International Makeup Stylist Lena Koro, as well as thousands of make-up artists working for the brand worldwide. "It's what gives us authority and expertise in the colour category, which is highly competitive," he says. "We have created, over the years, a team of very professional artists throughout the world."
That said, Desazars is keen to stress that part of the brand's founding vision was "for women to express their own individuality and to have fun". He adds: "It's not about dictating a look."
An audacious campaign
To mark turning 20, the brand is bringing out a new Audacious Lipstick collection this month, which will be a permanent fixture on NARS stands. "It's not a limited edition – it's here to stay," explains Desazars. "It has a new formula and new packaging. There will be a range of highly pigmented, bold colours [40 shades in total, including ten exclusive to Selfridges] for a strong lip. Some will be nude, for instance, but still offer high coverage."
The packaging, meanwhile, deviates from NARS' classic white logo on black soft-touch cases. As Desazars says: "The packaging is slightly different both in terms of material and shape, finish and logo treatment. It's something a little bit more luxurious, a little bit more edgy. It's black on black and very sophisticated. But still staying true to the brand."
Screen legend Charlotte Rampling fronts the advertising campaign for the NARS Audacious Lipstick line, a major launch for the brand
Fronting the Audacious Lipstick advertising campaign is award-winning actress Charlotte Rampling, star of films including The Damned by Luchino Visconti, Woody Allen's Stardust Memories and Anglo-French thriller Swimming Pool.
While Rampling is undoubtedly beautiful, at 68 she might seem an unorthodox choice of muse. But as Desazars explains: "With François it's not only about beauty, it's about character; that's what attracts him in a woman and what triggers his interest. Another thing that triggers his interest is film, or filmography. Look at what [Rampling] has done in terms of music and film. She's always pushed the boundaries, has played some controversial or very difficult roles and so he's always admired her and feels that she has a great strong character, strong features and a lot of personality.
"It was amazing doing the shoot in New York. Both of them connected in a way which was so authentic and with so much mutual respect. She wouldn't have done that with many other brands but François', I think, because she admired his vision. It's not about trying to do a marketing coup or anything like that. It's a very genuine admiration for this person. And she fits so well – not only with the brand but with the Audacious Lipstick."
Unusually for a colour product, the publicity shots are monochrome. "I think women will get it," muses Desazars. "It is a very sophisticated visual with a beautiful pack shot. The black and white makes it very iconic – then you get a shot of colour from the lipstick itself. It's a beautiful, beautiful campaign.
"When it comes to colour it is very important to bring innovation and to be very active. The category where I think women want to shop most regularly is make-up and it's not very loyal, so you need to grab their attention with something exciting."
Growth areas
NARS has recently grown its international presence, having made inroads into Russia and Malaysia as well as Italy and Scandinavia in Europe. However, when questioned on future expansion plans, Desazars stresses that "first of all, we are focused on growing where we are, whether it is in terms of countries or points of sale [POS] – we are not looking to expand distribution".
Primary markets for the brand are the US, the UK, Korea, Japan, Canada and Australia, and Desazars notes that "all our attention and resources are for these countries".
"We have just scratched the surface when it comes to international development," he admits. "We are not in China – so there is so much opportunity there. We don't have the resources to enter and compete in major markets like Germany. So we opened in Malaysia, where Shiseido has a strong base anyway and where it was prepared to invest in the brand and help us be successful from day one. It was the first country where we opened with a free standing store. We have only the one POS in Malaysia – a NARS boutique in Kuala Lumpur, which is extremely successful. Because there are a lot of brands, it is something which is quite common there and we have enough experience in the free standing store concept to know that it would be competitive in that market."
Future facing
While anniversaries naturally offer a chance for celebration and retrospection, Desazars sees NARS' 20th birthday as an opportunity to look forward. "We are celebrating 20 years of success," he tells SPC. "But to me what is important is how do we stay relevant?"
The answer, in a nutshell, is two-pronged: to further develop brand DNA and to put customer experience front and centre, whatever the channel.
"It is about making sure our product stands out and is unique, because at the end of the day women buy great products and they stay loyal to great products," he surmises. "So that is what is on my mind: how do we elevate creativity within the organisation? How do we also elevate customer experience? The millennium generation are shopping in different ways, so how do we stay relevant to this new generation? It's through e-commerce and making the NARS experience consistent across our different platforms: free standing stores, department stores and e-commerce.
"At the end of the day it's about people," he adds. "So how do we ensure that the customer is dealing with the best make-up artists out there? How do we bring that to the e-commerce world? That's the kind of thing we're working on."  
Another area of focus is the complexion category. "We have some very strong categories like the blush category, lip category and eye category, where it's important that we keep our lead," Desazars adds. "Then there are some new ones we're going after. Last year we relaunched our skin care, but what is more important for us is the complexion category: foundation, concealers etc. The Radiant Creamy Concealer was a huge success for us – it was the number one concealer in Sephora in the US last year – so that's a key focus for us."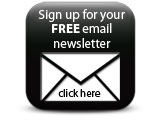 That said, Desazars reaffirms that seasonal "colour stories" will always be central to the NARS brand. "François is all about fashion and about trends, so it is very important that we have spring collections and fall collections that go with the fashion trends, or rather set the trends. We don't actually get any trend reports. He [Nars] decides what he believes is going to be fashionable – and he gets it right. It's unbelievable."
Companies