NARS perseveres with 'genius' lipstick ad after phallic innuendos go viral
American actress and TV personality Chrissy Teigen joined in on sharing the brand's explicit campaign
NARS Cosmetics has persevered with its 'sexualy explicit' lipstick campaign after it went viral.
The brand, which has Naomi Campbell among its roster of brand ambassadors, is renowned for its sexually-charged cosmetic names.
Its product names include a Deep Throat blusher, G-Spot highlighter, Sex Machine Lip Pencil, Pussy Galore nail polish, Foreplay Orgasm Palette and a full Orgasm collection.
However, the latest campaign for its After Hours lipstick range received a torrent of reactions on social media.
Some users called the campaign 'genius' and 'hilarious', claiming it was fitting with the brand's identity.
American model and TV personality Chrissy Teigen also responded to the advert.
She Tweeted: "Honestly in love with this color and now I must have it to soften my boner."
Meanwhile, White House correspondent Amber Athey and make-up artist Manny MUA also expressed their appreciation for the branding.
However, there has been a social media divide.
One user called the advert "gross" while another said "I thought Nars was classier than this".
Parents also responded to the advert online.
"We have a problem in this country where this type of stuff is being mass marketed to our daughters," said one parent.
Despite the backlash, the brand has posted the campaign six times in the last two weeks on its Instagram page.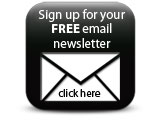 The products are available now online via narscosmetics.co.uk in 12 shades.
Companies