Kumar Organic exhibits at In-Cosmetics Brazil
Innovative and dynamic Skin Care Company.
Kumar Organic Products Limited was established in the year 1993 at Bangalore is one of the leading manufacturers of specialty chemicals & Cosmetic Ingredients (Oral Care, Personnel care Hair care, Sun/Skin care) and coating Product Ingredients. We have a full fledged R & D lab with sophisticated analytical equipment's engaged in Creation of innovative molecule/scale up and also assisting formulation development as per the customer requirement. Our facility is ISO9001:2000, ISO14001:2004, cGMP, CEP certified and USFDA, MHRA approved. Our products are exported across the globe our major Customers were Colgate,P&G,J&J,Firmenich, Beiersdorf,AVON,Cipla etc. We supply highest quality products at very competitive prices.
Kumar Organic Products Ltd; most innovative and dynamic Skin Care Company in the World is pleased to be presenting once again at in-cosmetics 2014, Brazil.
We would like to invite you for a meeting at our Stand J41. Please note the short agenda as below:
Introduction to our Skin & Sun Care products/Hair Care Products/Bio Care Products/Anti-Bacterial Products.
Product technical information.
Prototype formulation.
Requirements.
Samples.
kop@kumarorganic.net
We also request your presence for seminar on:
"New Era In Hair Loss Prevention"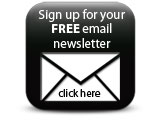 Sep 10th, 18:15pm - 19:00pm at Innovation Seminar Theatre 2 Presenter: Dr Rakesh Ratnam, Cuntry Business Manager
Companies