Kao develops beauty consultation service based on RNA monitoring
In partnership with software firm Preferred Networks, the application will help understand and treat internal skin conditions
Japanese chemicals company Kao has partnered with software firm Preferred Networks (PFN) to develop a new beauty consultation service.
The service will work by combining AI capabilities, such as machine learning and deep learning with data obtained from RNA in sebum.
PFN will use information from Kao's sebum RNA monitoring technology to develop algorithms based on its technologies.
This will give a better understanding of the skin's internal conditions and help treat issues with personalised beauty advice.
"Kao is aiming to provide a practical method to accurately monitor biological information by applying our sebum RNA monitoring technology," said Michitaka Sawada, Kao's President and CEO.
"To achieve this goal, we have high expectations that collaborating with PFN will greatly improve the accuracy and speed, thanks to PFN's considerable experience with utilisation of AI technologies in the bio-healthcare field."
PFN's President and CEO Tory Nishikawa added: "By combining PFN's machine learning and deep learning technologies and accumulated know-how in RNA analysis with Kao's research achievements in dermatology, productisation expertise and marketing capabilities, we expect to accelerate practical applications of products and services that utilise PFN technologies."
The developments are expected to begin in 2020 on a trial basis and improvements will be implemented upon user feedback.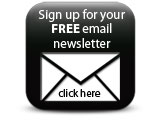 Companies