John Frieda and Billabong cater for beach beauty fans
Hair care brand and fashion retailer team up on event campaign and new product launch
The 'beach beauty' trend is a long-standing one that seemingly appeals to consumers of all ages, year-round.
Recognising this, Kao-owned hair care brand John Frieda, and clothing and lifestyle retailer Billabong have teamed up to create a campaign and product launch targeted at "beach devotees".
The partnership will include a series of events held on the East and West Coasts of the US backed up by behind-the scenes video vignettes that give consumers a sneak peek into the lives of inspiring female surfers. There will also be exclusive social media content posted.
A Bikini Kinda Life X Beach Blonde contains hair products and accessories
The events and digital campaign will be supported by the launch of A Bikini Kinda Life X Beach Blonde kit, which will include hair care products from John Frieda's Beach Blonde line as well as accessories from Billabong. The products come inside a clutch bag featuring an ocean print and Billabong branding.
Heather Warnke, Director of Marketing at Kao USA, said: "What better brand than Billabong, the ultimate purveyor of endless summer style, to be our partner in bringing this effortlessly-cool mindset to life."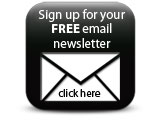 Cathy Curtis, Global Vice President Marketing for Billabong Women's, said: "The Billabong woman lives for days filled with perfect waves, sandy skin and new adventures, and the John Frieda Beach Blonde product line shares that same attitude."
Companies