Hotel Chocolat launches beauty range
The Cocojuvenate range takes advantage of the natural properties of cocoa
UK luxury chocolatier and cocoa grower Hotel Chocolat has launched a range of beauty products developed in the company's Cocojuvenate spa at Hotel Chocolat's Boucan Hotel & Restaurant on Saint Lucia.
The Cocojuvenate makes use of the natural properties of cocoa which is rich in antioxidants, vitamins and minerals and has nourishing, softening and hydrating properties. It also includes new ingredient NanoCacao, a superfine emulsion of cocoa (a lipophilic fraction of the bean) which the company says uses the cocoa bean's natural feel-good compound to help destress, relax and soothe the skin.
"We know better than most about cocoa's natural goodness and mood-lifting properties. At our hotel spa we recently began to create treatments from the cocoa growing all around to take full advantage of those properties, with great success," said Hotel Chocolat ceo Angus Thirwell. "Creating this new range felt like a very natural progression for us."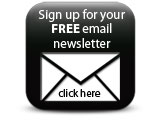 The Cocojuvenate range comprises eight products: Lip Balm, Body Oil, Hand Cream, Warming Body Mask, Body Polish, Body Butter, Hand & Body Wash, Hand & Body Lotion and a Treatment Candle.
Companies