Harrods to unveil fragrance garden at Chelsea Flower Show
The garden will feature augmented reality images compatible with tablet devices
UK retailer Harrods is due to unveil a concept garden at the 2015 RHS Chelsea Flower Show in May.
The Fragrance Garden, which willl incorporate digital features, is said to be a 'celebration of perfume through the medium of flowers'.
The landscaping was created in collaboration with bespoke garden designer Sheena Seeks, who is based in Edinburgh and specialises in gardens for small urban spaces. It will be centred around the theme of perfume-making and will reflect the cross-fertilisation of nature and science.
According to Harrods, the garden will also be inspired by the 19th century artisan tradition of 'engleurage' a technique where the scent of flowers is captured in wax. Enfleurage will be represented on one side of the space by flowers enclosed in oversized laboratory beakers and test tubes. On the other side, they will reappear, transformed into giant paper blooms.
Making use of technology, the garden will also feature augmented reality images on giant screens. These images will 'leap to life' when viewed through a phone or tablet.
Deb Bee, Harrods Director of Creative Marketing, said: "We're delighted to be exhibiting at the RHS Chelsea Flower Show for the first time for the first time, in 2015 We are committed to giving our customers an innovative experience and creating a concept garden in collaboration with an award-winning designer is an ideal platform from which to do this."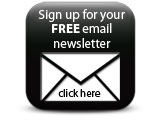 Seeks added: "Designing this garden has given me the freedom to explore the idea of the garden as a space where nature meets technology."
Companies