Hallstar's Beautivision mobile technology launching in August
Users will see the degree to which applied sunscreen is protecting their skin against harmful UV rays and if real-time adjustments are necessary
Hallstar Beauty will introduce its innovative SmartEye mobile technology in August 2019 as part of the company's ongoing advancements in integrated, customised, science-based skin care. For the first time, portable camera technology — a small device connected to your existing smart phone — will be able to conduct real-time skin analyses and, with its companion mobile application, will provide information about individual users' skin care needs, recommend solutions, track skin condition over time, and offer beauty products personalised to each individual scenario.
Marketed under Hallstar's new Beautivision brand, the patented SmartEye camera and app will be initially launched in China, with a broader geographical introduction planned over the next 12 months.
Unlike other UV cameras on the market, the SmartEye from the new Beautivision brand is:
smart-phone compatible
affordable
able to be used indoors
ultra-sensitive (and adjustable for sensitivity of different ingredients)
supported by a smartphone app that allows skin conditions and product performance to be monitored over time
For the first time a small device connected to your existing smart phone will be able to conduct real-time skin analyses
Images taken with the camera and interpreted through the app will show what can't be observed with the human eye alone. By taking a facial photo with the UV-sensitive SmartEye camera and loading the image onto the Beautivision mobile app account, users will see the degree to which applied sunscreen is protecting their skin against harmful UV rays and if real-time adjustments are necessary. They can also analyse unprotected skin through the device's special lens and, using Beautivision app functionality, can evaluate signs of aging and sun damage over time. The ability to quantify effectiveness of a selected beauty regimen encourages users to proactively design a personalised skin care routine.
Hallstar's extensive expertise in photochemistry and photoprotection will power the Beautivision platform's future evolution. Hallstar is investing in hardware, software, and indicator chemistry so that the next generation of SmartEye cameras will be equipped with even greater magnifying ability, enabling observation of more intimate interactions between applied beauty products and user's skin. The addition of Hallstar's sensitive indicator chemistry to almost any type of beauty product will allow their impact on users' skin to become visible under the SmartEye device.
Beautivision's official launch event will take place on August 30 in Suzhou, China, near Hallstar Beauty's Asia-Pacific office and laboratory. The SmartEye camera will be sold on mybeautivision.com and will retail for under US$100. The Beautivision mobile app will be downloadable from the website as well as Google's Play Store and Apple's App Store.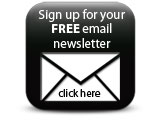 SmartEye version 1.0 will be initially launched in China in August 2019. Want to learn more? Contact Hallstar Beauty at workwonders@hallstar.com.
Featured Companies