Founder of Beauty Cleanse Skincare shares inspiring journey with diabetes
Founder of Beauty Cleanse Skincare shares how she successfully managed to reverse the early signs of Diabetes Type-2 with plant-based alternatives and how this inspired her to create high-performance natural minimalist skincare products.
This diabetes awareness week, commencing on the 8th June, Saman Ali, founder of Beauty Cleanse Skincare, has decided to share with the world her journey with diabetes.
Her story will no doubt inspire women across the nation to take care of their bodies and introduce natural and sustainable skincare into their skincare routines.
Like many women, Saman Ali thought she had it all. Armed with an impressive education, a thriving career, she lived a glamorous lifestyle but was sadly missing two things, time and healthy skin.
Ali explains how working long hours, helping her husband to run his businesses and managing a stressful household left her with little to no time to take care of herself.
Late night work calls, missed meals and underlying stress become the norm for Ali, who then began to battle symptoms of diabetes.
Thankfully, Ali unlocked a more sustainable lifestyle through plant-based alternatives. She explains: "Luckily, with the help of plant-based alternatives inspired by my mother, I managed to reverse my symptoms. However, unfortunately, the devastating impact of my prolonged unhealthy state did a lot of damage to my skin and hair, which still needed to be fixed."
Ali then had the realisation, if plant-based products had helped her body, they also had the potential to help her skin. This inspired Ali to formulate a range of natural skincare and Eco-friendly beauty products and create Beauty Cleanse Skincare.
Each product released by the brand falls under the category of conscious beauty, and are completely natural, ethical, sustainable and plant-based.
The millennial company is focused on creating organic skin care and clean beauty products that are kind to the skin and kind to planet, with upcycled ingredients and packaging materials where possible.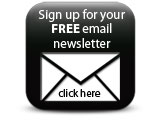 Beauty Cleanse empowers women to take care of themselves and let nature do the hard work.
Companies