Flavours and fragrances grow as consumers demand natural
Global demand is forecast to grow to $26.3bn by 2020
Fragrance is a lynchpin of the cosmetics industry, with every product, no matter what category it falls under, taking this into consideration at some point in the development process.
According to a study from The Freedonia Group, World Flavors & Fragrances, global demand (which the report uses interchangably with the terms 'market', 'sales' and 'consumption') for flavours and fragrances, which relates to blends, essential oils, and aroma chemicals, is forecast to grow 3.9% per year to $26.3bn by 2020.
It is thought that an increase in consumers interested in more natural products and transparency in labelling will fuel levels of demand, especially in developed countries. Analyst Christine O'Keefe said: "Growth in essential oils and natural extracts will outpace the other major flavour and fragrance segments as consumers around the world increasingly demand products with natural and organic ingredients."
The dominant markets for flavours and fragrances are North America, Western Europe and Japan. It is forecast that the maturity of these markets will lead to a slowdown in demand growth, although demand will still be maintained as consumers continue to seek out higher value, higher quality products.
While flavours and fragrances are often grouped together, it is interesting to recognise that flavour blends will continue to be the largest segment by value, outpacing fragrances, with a rise in demand for processed foods from emerging markets driving this.
Growth markets
Bigger gains in demand for flavours and fragrances will be seen in developing regions, with Asia Pacific and Africa/Middle East regions driving figures due in part to a growing middle class.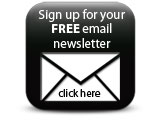 Source: The Freedonia Group