Cosmetics Business reveals 5 key trends shaping the rise of beauty activism
Body Care | Colour Cosmetics | Marketing | Skin Care
Beauty has become a playground for activism. It may not always be a safe space for brands to play in, but those who get it right have much to gain
Market overview: At a glance
What's in this report?
Introduction
Top 5 trends:
---
Percentage of consumers who choose, switch to or boycott a brand on its societal issues
Source: 2018 Edelman Earned Brand Study: Brands Take A Stand
---
Key market challenges addressed
At a time when trust in government and media is at an all-time low, and environmental concern has reached an all time high, consumers are turning to brands to take a firm stand. And while brand activism isn't new in the beauty industry, what has dramatically changed is how many more brands are speaking out and standing up for what they believe in.
"In beauty, brands have become much more transparent about what they stand for, from their sourcing and supply chain principles to their views about gender, authenticity, diversity and inclusivity," says Janet Milner-Walker, founder and Director of beauty brand consultancy Bespoke Advantage.
Consumers want brands to declare their views on the issues that matter: globally, 64% will make a purchasing decision based on a brand's social or political position, says Edelman's 2018 Earned Brand study.
But as beauty and personal care brands take an activist stance on everything from climate change and hyper-consumerism to Trump and toxic masculinity, the action they take must be both meaningful and authentic.
At the Cannes Lions Festival, Unilever CEO Alan Jope warned that brands that run activist campaigns but fail to take action – in other words 'woke-washing' – could further destroy trust in the marketing industry.
Sara Jones, Partner at Free The Birds, says: "Pressure is definitely growing for the traditional beauty owners to join the activist cause in one way or another but when it feels 'bought' it loses its impact and credibility."
When activism backfires, brands face several repercussions. "L'Oréal learned the hard way," says Milner-Walker. "In 2017 it hired transgender model Munroe Bergdorf as a company spokesperson.
After tweeting what was considered to be a racial tweet, L'Oréal terminated her contract, at which point she posted a comment about L'Oréal not supporting 'diversity' as she was fired for talking about white privileges," she explains.
The fact is, when brands take an activist stance, they take a risk, and may cross a line for some consumers. For example Gillette's We Believe ad, which referenced the #MeToo movement and toxic masculinity, was widely acclaimed, yet it also received intense backlash on social media.
"Activism can be very successful for brands, but it can also be very risky, and leave them open to criticism" says Fiona Glen, Head of Projects at The Red Tree.
"The biggest challenge is there is no blueprint for what the right thing is to be done. Brands are making decisions based on what they think is the right thing to do, and this is an opportunity and a threat in itself. The more they speak out, the more they can be challenged about doing things wrong."
Staying neutral, however, may prove to be a risk in itself for brands in the future, and when trying to attract younger consumers: a study by Haas School of Business at Berkeley, California, found that more than 9 in 10 millennials would switch brands to one associated with a cause.
Beauty activism: Overview
There was a time when brand activism – a term used to describe how a company uses their platform to voice their opinions to influence social, economic or political reform – played in the hands of just a few players in the beauty industry.
The Body Shop was a pioneer in beauty activism from its launch in 1976, when the brand and its environmental and human rights activist founder Anita Roddick, campaigned for cruelty free cosmetics.
Janet Milner-Walker, founder and Director of Bespoke Advantage, says: "When The Body Shop first launched this was seen to be very progressive; today brand activism is part of a company's DNA. Companies actively engage on issues that are aligned to their core values and that form part of their vision and their mission.
"Economics is no longer the only currency required to build a business. Consumers relate to brands that are personable, transparent, visible, relatable and that stand for something more than purely making a profit."
Stand up and be counted
According to the 2018 Edelman Earned Brand study, the number of consumers who choose, switch to or boycott a brand based on its stand on societal or political issues are both in the majority, across all income levels and age groups, in eight key markets – and these 'belief-driven buyers' are on the rise, particularly in Japan and the UK.
Milner-Walker comments: "While a company can put the framework, financials, marketing and product development into place to build their business, longevity and success of a brand lies in the customer believing and aligning with a brand.
"This includes the brand's products and pricing as well as their values and beliefs. Brands are not inanimate objects; they are relatable persona that consumers believe in.
"Therefore, brands need to have a purpose, and it is purpose-driven brands that will instil trust and confidence in consumers."
Among brands in beauty and personal care, taking a stand is the new normal. Pick any product category and activism can be found, in some shape, urging reform. Brands have become increasingly willing to contribute to or even lead discussion on meaningful issues.
"The beauty sector is a playground for activism because of its ingredients and its significance not only to women and women's issues but to the whole gender-fluid approach," says Sara Jones, Partner at brand design agency Free The Birds.
Consciously charitable
Mike Bronner, President of soap brand Dr. Bronner's – another long standing activist in the personal care space that advocated for the legalisation of hemp farming in the US for decades prior to its legalisation in 2018, alongside campaigning for many other causes – says that while sometimes activist values are embedded in the companies themselves, they are more likely in response to rising customer demand for brands to take a stand.
"It's less and less acceptable to consumers for the costs of production to be externalised. Cheap products and cheap ingredients produced unethically at the expense of workers and the planet are being scrutinised like never before. Brands who consciously source their ingredients and make their products ethically – both socially and environmentally speaking – have tremendous value to conscious consumers."
Image: via Instagram @lush
Lush, for example has pioneered numerous causes, including those directly impacting its products – it removed natural mica from its products from January 2018 as it was no longer able to guarantee transparency in the supply chain, and eliminated packaging across its stores in Manchester, Berlin, Milan and Hong Kong with its Naked Shops in 2019.
Lush also focuses much of its activism on politically-charged campaigns, from calling for the closure of Guantanamo Bay in 2008 to taking action against the fracking industry.
"Beauty activism can take many forms," says Jones. "A recent example is the Feroza Aziz TikTok debacle where she used a beauty video to attract viewers and then hit them with a message about China's treatment of Muslims," she says.
Inclusivity and diversity continues to be a huge focus for beauty activism. Fenty Beauty's launch in 2017 with its range of 40 shades of foundations spearheaded a movement for other brands to cater for all skin tones.
"By doing so the brand has been closely associated with embracing body positivity, racial injustice, women's rights, all through supporting their brand ethos of inclusivity," says Milner-Walker.
And MAC, which has been serving the HIV/AIDS community with its Viva Glam lip products for 25 years, has also extended its support of equal rights for women, girls and LGBTQ+ communities around the world.
Image: via Instagram @dove
Meanwhile, Dove, which has been campaigning for body confidence and self-esteem since 2007 by featuring different sized models with different skin tones, is furthering its work to remove beauty stereotypes in its latest campaign #ShowUs, which aims to build up the world's largest library of women and girls to redefine how they are represented in stock imagery.
"There is no longer any excuse for showcasing only certain types of beauty," says Dove.
Authenticity above all
"As more brands choose to take a stand for their beliefs across this industry, it is creating a positive halo effect," says Milner-Walker. "Large multi-national beauty brands were known for their beautiful airbrushed campaigns with almost unattainable standards.
"The changes now taking place have demanded that brands are authentic, transparent and relatable, thereby building a relationship of trust, and the ability to connect on a peer-to-peer level with their customers through their stance on global social, political and economic issues," she adds.
---
"As more brands choose to take a stand for their beliefs across this industry, it is creating a positive halo effect" - Janet Milner-Walker, founder and Director, Bespoke Advantage
---
In order to maintain this level of trust, it is important that brands show a genuine interest in the causes they purport to stand for, says Milner- Walker. "Consumers are extremely savvy, and they can easily identify when a brand is not being sincere."
Indeed, the emergence of call-out culture has become a form of activism in its own right. Whether brands themselves are activist or not, consumers and industry watchdogs alike are poised to pick up on any mis-steps that any player in the industry makes.
"With the rise in social media, it has never been easier to scrutinise brands to determine whether they deliver what they promise, and if they don't, thanks to technology, consumers have a wide array of choices available to them at the tips of their fingers," says Milner-Walker.
She adds: "It is no longer enough for a brand to say that they support a cause, they need to be seen to be taking a firm stand through building this into their company's day-to-day operation.
"Authenticity is the new currency to building trust and loyalty. Where previously building a brand was clearly in the hands of a company, now the direction and future of a brand lies more and more in the hands of consumers."
---
Brands can raise awareness of their support by making public announcements, building their marketing and advertising campaigns around this, and through promotion via their website to encourage their consumers to actively engage and support them in championing these causes.Janet Milner-Walker, founder and Director, Bespoke Advantage
Many indie beauty brands are founded on beliefs, and the desire to make a difference. But if the brand hasn't been founded on this, and they would like to support a cause, it is important that they back a relevant cause.
---
Top, &nbspReclaiming regulation, &nbspAnti-conformist beauty, &nbspCall-out culture, &nbspPolitical activism, &nbspCountry highlights, &nbspOutlook
Trend #1: Charitable campaigns
Corporate philanthropy may not be new to beauty – cosmetics and personal care brands have been supporting charitable causes for decades – and today, giving back has become a necessary and expected requirement for all.
---
Source: Mintel
---
But a growing trend is seeing beauty brands going beyond simply choosing a charity and giving cash donations. They are giving back in a more meaningful and creative way that aligns closely with their brand purpose.
They are sharing their mission with their customers, updating them with the progress made along the way, letting consumers know their purchases are making a difference to the world – and connecting with them as a result.
From start-up to scaled-up brands, both mass and prestige, the beauty industry can be celebrated for giving consumers more reasons to feel good about their purchases.
Creating philanthropic initiatives that stand out is vital, and the following examples of purpose-driven campaigns show how a point of difference goes the extra mile to make an impact.
1 AVON & CoppaFeel!
Avon UK has raised over £20m for the breast cancer cause over the past 27 years and since 2017 has partnered awareness and education charity CoppaFeel!
The brand launches many charitable products every year and in 2019 these included the Breast Cancer Crusade Body Lotion, which according to Avon drove incredible donations for CoppaFeel!, and the Avon Boob Clutch bag, the hero product for its Breast Break campaign which encourages people to take the time to check their breasts on a regular basis.
In Breast Cancer Awareness Month 2019 alone, CoppaFeel! was able to hold 108 educational talks thanks to Avon's support, while the charity's text reminder service saw an increase in 8,149 people sign up to receive a free checking reminder.
Matt Maxwell, Consumer Insight Director at Kantar, says: "Avon is a good example of a brand whose work resonates back to what the brand is trying to achieve – it is a brand for women that supports women's causes."
2 Biovène Barcelona & #replacethebottle
Spanish socially conscious beauty brand Biovène Barcelona has just launched its 2020 campaign encouraging consumers to #ReplaceTheBottle, making the switch to eco-friendly packaging to reduce the need for plastic.
The brand, which as part of the campaign has launched a plastic-free Shampoo-In-A-Bar range, is supporting cleanbeachinitiative.org with awareness and equipment to organise local beach cleanups in Barcelona, Valencia and Malaga.
"The idea behind #ReplaceTheBottle is to create a community of activists who want to support a global change," CEO Erik Lambert tells Cosmetics Business.
"With retailers lined up to meet the increasing demand of solid beauty in 2020, we are getting ready to scale up globally to support and organise local initiatives."
And with over half (53%) of today's consumers expecting brands to improve the local community, and three in five expecting companies to have environmentally friendly initiatives, according to Mintel data, Biovène's local beach cleanups are likely to be regarded well by consumers.
3 MAC & Viva Glam
MAC has been raising money and awareness for HIV/AIDS products since 1994 – a time when the pandemic was affecting both the fashion communities and the wider world.
25 years on, the brand has raised over $500m through the sale of Viva Glam Lipstick and Lipglass, supporting communities living with HIV/AIDS. MAC is the largest corporate non- pharmaceutical giver in the HIV/AIDS arena and recently the Viva Glam campaign has expanded its support to healthy futures for women and girls along with LGBTQ+ communities.
Sara Jones, Partner at brand communication and design agency Free The Birds says: "[MAC's] donation isn't just lip service, the full selling price (minus VAT) is given away."
4 Thrive Causemetics & 'Bigger than beauty'
US make-up brand Thrive Causemetics is committed to empowering women by making a donation for every product purchased to charities that support women overcoming remarkable challenges including domestic abuse, homelessness, cancer, and most recently to women veterans as they adjust to life outside the uniform.
Fiona Glen, Head of Projects at The Red Tree says: "It is a brand fully about social purpose, and because it spans different charities it is automatically more inclusive."
In addition to its mainstay giving initiative, Thrive Causemetics has now launched its Bigger Than Beauty programme, which focuses on responsive donations of money and product.
It was developed following the brand's donation of 100% of profits from every purchase made on its website on 14 November 2018 – a total of $250,000 – to organisations providing relief to those affected by the wildfires that hit California.
5 Soaper Duper & WaterAid
Image: via Instagram @soaperduper
Janet Milner-Walker, founder and Director of beauty brand management agency Bespoke Advantage, highlights sustainable bath and body brand Soaper Duper's work with WaterAid, in bringing soap and water to communities who need it, as a particularly effective partnership.
So far Soaper Duper has contributed £150,000 towards supporting WaterAid and is committed to donating a minimum of £210,000. "This is a great example of a collaboration between two brands who have forged a relationship that serves a common purpose, from different angles, with the same message and vision," says Milner-Walker.
BRAND SPOTLIGHT: THE SOAP CO
Unlike other socially conscious beauty brands that partner charities or run charitable campaigns, The Soap Co. places social enterprise at the forefront of its business model. With body care collections crafted by blind, disabled or otherwise disadvantaged people, all profits go back into the business in order to provide training and work opportunities for more people who might otherwise struggle to find work.

"We have seen a lot more presence from The Soap Co in 2019. The brand is really hot at the moment," says Kantar's Matt Maxwell.

Brands that demonstrate a more sophisticated social ethos and redefine the notion of charitable giving, like The Soap Co., are ones to watch, says The Red Tree's Fiona Glen: "Social enterprises will continue to evolve in the beauty industry."
---
Set your brand apart by thinking creatively and creating a point of difference around your campaigns. Align charity partnerships closely with your brand purpose.
Give consumers a way to feel like they are a part of something bigger than the beauty product they are buying.
---
Top, &nbspCharitable campaigns, &nbspAnti-conformist beauty, &nbspCall-out culture, &nbspPolitical activism, &nbspCountry highlights, &nbspOutlook
Trend #2: Reclaiming regulation
From botched beauty treatments to human trafficking, the cosmetics industry has an array of deep rooted problems. But it is also an industry that refuses to ignore them. Dozens of associations and campaigners are now pushing to raise standards in beauty.
"Lack of regulation is giving rise to an increasing number of issues across the sector including high rates of human trafficking, consumer safety concerns and regular scrutiny of professionalism from outside the industry," says The British Association of Beauty Therapy and Cosmetology (BABTAC).
"Human trafficking is a huge problem in the beauty industry, especially in seemingly legitimate nail bars that are being used as fronts for brothels." BABTAC partners and promotes UK-based anti-slavery charity UNSEEN to raise awareness and funds for the victims of trafficking.
"As the industry is presently unregulated there are very few legal barriers to carrying out beauty treatments – as these treatments advance at a rapid rate the risks increase proportionate to the level of the treatment performed," Lesley Blair, Chair of BABTAC and CIBTAC (The Confederation of International Beauty Therapy and Cosmetology) tells Cosmetics Business.
"The right industry body could prove very effective," she says, noting that a recent BABTAC regulation census survey found that 75% of members felt that an independent industry body would be the best option to regulate.
BABTAC has also been lobbying for a self-regulatory framework for providers of advanced cosmetic procedures. The number of botched cosmetic procedures are on the rise in the UK: for example, the number of official complaints for problems related to filler treatments jumped from 249 in 2016 to 616 in 2018 according to Save Face, a national register of accredited practitioners for non-surgical cosmetic treatments.
An advisory approach
In the US, product safety has come under intense scrutiny in recent years – the FDA last placed regulations on personal care products in 1938 – and the rise in cases of asbestos-contaminated cosmetics has only added to the controversy.
One new organisation hoping to challenge the status quo and move the industry forward to a new set of standards is The Roven Beauty Board, a regulatory group of women that serves B-corp beauty retailer Roven.
Covering four areas, the Board aims to: vet the products it curates for consumers to ensure the ingredients they select and ban are safe; deliver total transparency; ensure that the products follow the UN's ten principles for safety, ethics, environmental impact and animal welfare; and long term, to champion change in how companies market to women, aiming to show that inclusivity in marketing is important.
Nicole Farb, co-founder of Roven, says: "Our approach is unique for the cosmetics industry and we are the first to try and champion change through collaboration – by forming an advisory board of industry experts that can have an influential voice with consumers and government."
Even in the EU, where cosmetic regulations are far stricter, the lack of legal definitions for terms used widely – such as 'natural', 'organic' and 'clean' – has caused confusion and misinformation.
Industry activist and brand owner Sam Farmer has been campaigning to address the problems that this has created. He founded the Cosmetics Information Network (CIN) which aims to connect professionals within the cosmetics industry with journalists and communicators on social media to help direct the way the industry talks about cosmetics to the consumer.
"There are no legal definitions in the cosmetic regulation for organic or natural, although ISO 16128 is trying to get some clarity in this area," says Farmer.
"The word 'organic' has been hijacked by commercially driven businesses that define and exploit the meaning to suit their own ethos.
"The problem with using these unregulated and emotive marketing terms on cosmetic products is that it suggests that the industry is somehow dirty and unregulated. Consumers react to fear and misinformation, and brands have seen the money that can be made by exploiting the consumer's lack of knowledge in this area."
---
"The Problem with using unregulated and emotive marketing terms on cosmetic products is that it suggests that the industry is somehow dirty and unregulated" - Sam Farmer, brand owner, and founder, The Cosmetics Information Network
---
Farmer adds: "Due to the lack of regulation and the resistance of brands to engage with honest and piquant science communication, consumers are now actively looking for these mendacious marketing words when buying products.
"The industry is its own worst enemy and the tail is now wagging the dog when it comes to formulation decisions. The short term financial strategy of some brands has come at the expense of the consumer's trust in the cosmetics industry."
Educating and informing
However, Farmer says that experienced and educated beauty professionals with large social media followings, such as Caroline Hirons, Nadine Baggott and Sali Hughes, "are leading the way in changing consumers' perception of some of the more manipulative and vague cosmetic product marketing claims."
He adds: "The more we talk about and shine a light on certain terms like 'clean beauty', the more consumers will see these types of claims as undesirable. Asinine claims may well become redundant as consumers demand a move to a more informed and detailed marketing message."
Sustainable skin care startup Maiiro is campaigning to clamp down on greenwashing in the industry with its Pack of Lies Campaign, a platform that is designed to create more transparency by putting pressure on brands to reduce plastic waste and raise awareness about greenwashing.

Noting that greenwashing can slow down or circumvent regulation, Maiiro MD Kate Rowe says: "Greenwashing is often used as a smoke screen – making a token effort to appease both the general public and regulator.

"We want those brands that are actively seeking to help with the plastic pollution problem to be recognised for their efforts and to highlight those that appear to be, but are just offering a token and getting praise for it."
Consumer as regulator
Associations, industry groups, individuals and brands are taking charge to set standards where regulations fall short across the myriad of issues in the industry.
And according to Sara Jones, Partner at Free The Birds, "every initiative adds to the momentum of creating a more sustainable and ethical industry that consumers can trust."
But there is a further, fundamental influence, says Jones: "Increasingly conscious consumers are the real regulators – they vote with their wallets in terms of gravitating towards brands that have purpose at their heart."
Fiona Glen, Director of Projects at The Red Tree, agrees that consumer demand is driving expectations for industry standards, and that the more information that can be shared with them, the more beneficial it will be.
"But the biggest challenge is how that information is interpreted," says Glen. "Look at the paraben movement. Parabens have been almost eradicated by the consumer movement away from them, yet that was based on limited scientific information to make judgements on their safety.
"A lot of people in the industry have spoken out about how products were far safer when parabens were being used – and this shows that not all movement is necessarily right.
"Consumers sometimes think they are reclaiming regulation but they do not necessarily know the steps that products go through before hitting the shelves. It can be dangerous that consumers don't know everything, yet think they know more."
Recent years have seen the industry successfully get ahead of some key issues – microplastics were phased out by many brands and retailers ahead of the UK ban in 2018, and retailers including Holland & Barrett and Selfridges have ditched single-use beauty wipes in advance of a government ban on wipes, which could take up to 25 years.
"These are good movements," says Glen, "but the challenge comes with consumers knowing the good movements from the bad."
---
Lack of regulation in certain areas of the beauty industry has created some deep rooted challenges, but activist industry groups and individuals are stepping up to raise standards.
Consumer influence and demand is driving the industry to adhere to new standards, and the industry has a responsibility to not only share information with them, but to avoid leaving it open to misinterpretation as far as possible.
---
Top, &nbspCharitable campaigns, &nbspReclaiming regulation, &nbspCall-out culture, &nbspPolitical activism, &nbspCountry highlights, &nbspOutlook
Trend #3: Anti-conformist beauty
For any brand in the cluttered beauty market, differentiating itself from the competition is vital. But a growing wave of brands are taking differentiation to the next level by refusing to accept the status quo.
They champion a different way, but always with a good reason. And they are refusing to conform on an increasingly broad range of issues, because they feel they aren't right for them, or their consumers.
Take Black Friday. While the vast majority of beauty companies geared up for the increasingly competitive discounting frenzy, a select number of brands boycotted the chaotic day in an effort to promote a more mindful way of shopping.
Deciem closed its website and retail stores for a 'moment of nothingness' on Black Friday, and encouraged consumers to shop slowly throughout November by giving a 23% discount online and in-store.
According to CEO Nicola Kilner, the company was "feeling increasingly more uncomfortable with being involved in a single day centred around hyper-consumerism".
Image: via Instagram @kingofshaves
Brands rejected Black Friday each in their own way: King of Shaves' #GiveBlackFriday initiative saw the male grooming brand donate the equivalent of its 2019 Black Friday profits to hygiene poverty charity Beauty Banks.
Meanwhile, REN Clean Skincare donated 5% of its Black Friday sales to Plastic Patrol, for cleaner oceans worldwide, and BYBI planted ten trees for every skin care Bundle bought.
The past year has also seen an emerging trend for brands to swim against the tide of social media posts by going dark. Burt's Bees #NatureBlackout on 26 September during the UN Climate Summit made the point that if nature disappears, our future may too.
Afterwards, it lit up its social feeds with a call for consumers to make a #ChangeforNature pledge. For each of the first 10,000 pledges, Burt's Bees made a $10 donation to the National Geographic Society.
Image: via Instagram @burtsbeesuk
Lush took the drastic step of shutting down all of its UK social media accounts, stating that it was "tired of fighting with algorithms" and paying to appear in newsfeeds, and wanting social instead to be "placed back in the hands of our communities".
The snowball effect
Non-conformist actions from a minority of brands can end up snowballing into a movement that dominates the industry. In beauty, a leading example is the diversity movement, which has raised inclusivity and the representation of varied customer bases, says Fiona Glen, Head of Projects at The Red Tree.
"Arguably, this was started by Unilever and Dove [with its Campaign for Real Beauty in 2004] and it is nice to see how this has evolved over the years."
Some brands now reject the traditional use of models in their communication. Trinny London, for example, uses customers and friends, or its 'tribe', says Glen: "This is an elevated approach as it ticks the diversity box, yet by using real people, it also makes the brand feel accessible."
Indeed, within this movement, brands are going to new lengths to show the beauty of being unconventional. In May last year, Gucci Beauty's campaign challenged the ideal of 'perfect teeth' with an ad for its lipstick range featuring a close-up of model Dani Miller's teeth with large gaps.
Non-conformism can also help a brand to achieve its wider goals. According to Mike Bronner, President of activist soap brand Dr. Bronner's, says: "What's non-conformist about Dr. Bronner's approach to causes is that we've been willing to advance underfunded, often misunderstood, or even unpopular causes and issues that are not yet fully accepted in the mainstream, such as drug policy reform, prisoner support and industrial hemp legalisation.
"We have supported many organisations that have trouble raising money from more conventional sources, and we often have been early donors to causes before others became aware of them."
Bronner says that in 1999, when the brand first added hemp oil to the soap, "mainstream America at best thought it was funny and said such cheeky things as 'will your soap give me the munchies', and at worst thought we were promoting a radical drug- fueled agenda that would corrupt our society."
However, after constant education efforts as well as direct lobbying efforts, hemp was made legal just last year, says Bronner.
---
"By voicing their opinions brands are seen to be thought leaders, placing themselves on a level playing field with their customers" - Janet Milner-Walker, founder & Director, Bespoke Advantage
---
Humanising brands
Janet Milner-Walker, founder and Director of Bespoke Advantage, believes that brands can gain much from taking an anti-conformist stance: "By voicing their opinions brands are seen to be thought leaders, placing themselves on a level playing field with their customers and opening opportunities to start real conversations. This also provides them with greater visibility and a point of difference from their competitors.
Consumers want to do business with brands that have an opinion, and that want to make a difference because they care. It makes a brand more human." Brands today are expected to be vocal about their ethics, values and standards, and there are positives to be gained from expressing strong views.
But it can be more difficult for established brands that decide to take a stance compared to those founded on activism, like Lush or The Body Shop (see Brand Spotlight, below). Milner-Walker advises that, "when taking a stance it is vital for a brand to consider the conversations their customers are having, how their customers feel about these topics and whether their customers will support this."
BRAND SPOTLIGHT: THE BODY SHOP
Two branding experts share their views on how The Body Shop has built a global business on anti-conformism

Sara Jones, Partner, Free The Birds
"The Body Shop has always been anti- conformist and shows that there is a lot to gain if you mean what you say and stick to your principles. It was well ahead of its time and it's had its ups and downs, but is having another moment and is now the UK's favourite beauty brand of 2019, according to beauty discovery site Cosmetify."

Janet Milner-Walker, founder and Director, Bespoke Advantage
When Anita Roddick launched The Body Shop in 1976, campaigning for cruelty-free cosmetics, it was seen to be a very forward-thinking beauty brand that actively stood out for its values. Since being bought out by Natura, brand activism has once again become a pillar within the business. The brand has recently set up activism spaces in its stores to encourage staff and customers to campaign for causes they believe in."
---
Brands can become more personable through expressing their views, particularly when it comes to macro environmental issues, the subjects that concern their consumers on a day-to-day basis.Janet Milner-Walker, founder and Director, Bespoke Advantage
Take inspiration from brands outside of beauty. Patagonia has been urging consumers to buy less since 2011, and buy pre-owned clothes where necessary. In 2018, it became a billion-dollar company.
---
Top, &nbspCharitable campaigns, &nbspReclaiming regulation, &nbspAnti-conformist beauty, &nbspPolitical activism, &nbspCountry highlights, &nbspOutlook
Trend #4: Call-out culture
Fenty Beauty, Charlotte Tilbury and Glossier could read as the beginning of a list of 2019's most influential beauty brands. But it is also a list of among the dozens of brands that have been called out over the past year on social media for issues such as insensitive product names, false product claims and cultural appropriation.
In April, Fenty Beauty's Killawatt Freestyle Highlighter product name 'Geisha Chic' was slammed as culturally insensitive, glamorising casual racism towards Asian people; Charlotte Tilbury's Walk of Shame eyeshadow palette was labelled 'slut-shaming' and Glossier's Lash Slick Mascara was exposed for being falsely marketed as vegan.
A further prominent example this year was Dior's Sauvage fragrance campaign featuring a Native American dancing in traditional clothing alongside the brand's frontman Johnny Depp, which received widespread criticism for appropriating Native American culture.
And there are countless more across the board, from luxury brands to low-price startups, showing that no brand is exempt from intense scrutiny in the most public way, both from individuals engaging in political consumerism on Instagram and Twitter, and anonymous industry-insider accounts such as Estée Laundry.
Dubbed by The Guardian as "the beauty industry's unofficial watchdog", Estée Laundry is dedicated to exposing misdeeds in the beauty industry, from copycat behaviour (a recent post flagged up new make-up brand Phoera's Liquid Foundation for being a "blatant copy" of The Ordinary's foundations) to workplace bullying with its its #SayNoToBullying petition.
Image: via Instagram @esteelaundry
Estée Laundry has taken Krash Kosmetics to task for the similarity of its packaging to Glossier's, but equally criticised Glossier for its use of excessive packaging and subsequent launch of a product called #Bubblewrap that, it said, "makes a mockery" of the complaints Glossier fans have made about the brand's sustainability.
Estée Laundry doesn't just call out brands for their missteps; it claims it aims to encourage them to 'do better' by responding positively, swiftly and publicly to the feedback and making any appropriate changes.
And brands do: Fenty responded swiftly to the backlash over its 'Geisha Chic' product by pulling the product until it can be renamed, apologising and thanking customers for "educating" with their feedback. Dior pulled its Sauvage campaign just hours after it was posted, following its backlash on Twitter.
Raising the bar
Brands that do handle a call-out crisis well can be rewarded publicly too. Glossier's lightning-fast response to refunding customers who purchased its Lash Slick mascara – which it had mistakenly called vegan yet contained beeswax – gained numerous column inches across titles including Glamour, Allure and The Cut.
The brand has also responded to consumers' concerns about sustainability by making ongoing improvements such as the use of shipping boxes made from 100% recycled materials, discontinuing sticker sheets and foil wrappers from its Glossier Play range.
---
"While call-out culture is adding transparency and honesty, it is also breeding the wrong behaviours" - Fiona Glen, Head of Projects, The Red Tree
---
The advantages of call-out culture are clear: it can raise the beauty industry to higher standards, says Fiona Glen, Director of Project at The Red Tree.
"Overall it is a positive movement as it has forced brands to be more honest and transparent than they ever were before," says Glen. But it also has its downsides.
"It does feel that brands can't do anything right, that there is a constant search for reasons to slam brands and catch them out, so it is difficult to avoid criticism," says Glen.
"Even if a brand has made a conscious decision to try and do something authentically and sensitively this can still be the case. So while call-out culture is adding transparency and honesty, it is also breeding the wrong behaviours."
Indeed, Estée Laundry has itself been criticised by some Reddit users for recently being unnecessarily harsh, bullying companies and even blocking users so that their comments disappear. Others felt they should post more thoughtfully, with an emphasis on constructive criticism.
Call-out fallout
Undeniably, 'cancel culture' is changing how beauty brands operate. "It is difficult for brands to make statements as it opens them up to scrutiny," says Glen, "There are brands that have benefitted from taking a stand, but just as many have been shot down and some have faced unfair criticism because of this culture".
Sara Jones, Partner at Free The Birds adds: "There is a need for companies to be held to account of course, but when call-out culture descends into bitterness and division, it's not helping anyone."
Sam Farmer, founder of the Cosmetic Information Network and of his eponymous skin care brand, notes a further potential impact on the industry: "I'm all for sharing information and educating, but there is a danger that a calling out culture will develop into the next marketing strategy for brands.
"For example, if the word 'toxic' is being misused to the detriment of consumers' safety for the purpose of promoting a business or social media account, this should be challenged. However, I have seen brands adopting a 'holier than thou' approach not just with their rhetoric but also their brand name."
---
Source: Sprout Social
---
Call-out culture is – for now at least – here to stay. 46% of consumers have used social to call out brands, according to data from Sprout Social's Q2 2017 report, Call-Out Culture: People, Brands & the Social Media Power Struggle.
Social media is also unquestionably powerful: 81% of consumers believe that social media has increased accountability in business, giving "any customer, regardless of money or status, the opportunity to take a brand to task with 140 characters," says the report.
But with any challenge comes opportunities, and the savviest of brands will act on criticism swiftly and authentically, responding with a demonstration of their commitment to positive change.
---
Brands must be open and honest in how they communicate.Fiona Glen, Head of Projects, The Red Tree
We should be aware of genuine mistakes. The key is to listen and keep learning from the brightest and most experienced in the industry.Sam Farmer, founder, Cosmetic Information Network
---
Top, &nbspCharitable campaigns, &nbspReclaiming regulation, &nbspAnti-conformist beauty, &nbspCall-out culture, &nbspCountry highlights, &nbspOutlook
Trend #5: Political activism
Beauty has long had a hand in political activism, but the past ten years has seen some increasingly controversial campaigns.
Lush's UK #spycops campaign in 2018 aimed to expose the alleged use of undercover police spies, while the 2016 presidential election prompted activist cosmetic brand Lipslut to launch its F*ck Trump lipstick that allows customers to donate product earnings towards a civil rights group targeted by the Trump administration.
More recently, and following Trump's impeachment inquiry, the brand released the Impeach Lip Gloss.
Image: via Instagram @lipslut
Another social justice indie brand, The Lipstick Lobby has also spoken out against the Trump administration. Its Kiss My Pink lipstick was launched in response to Trump's agenda to repeal the Affordable Care Act, and the brand donated 100% of net profits to Planned Parenthood, an organisation providing health care and sex education that would lose its federal funding if Trump's agenda succeeded.
The brand has also launched a lipstick called Fired Up, that aims to raise awareness about gun control.
Multinational brands are starting to dip their toes into politically-charged campaigns too. P&G brand Gillette's 'We Believe' ad urged men to stand up to toxic masculinity, while Unilever-owned hair care brand TRESemmé spoke out about the gender pay gap in US leadership roles with its #WomenLeadTheWay initiative in September 2019.
The brand has pledged to hire more women for senior roles and establish mentorship opportunities for female staff members to highlight the importance and necessity of female leadership.
Image: via Instagram @tresseme
"There are certainly more beauty brands than ever before voicing their opinions across political, social and economic issues," says Janet Milner-Walker, founder and Director of Bespoke Advantage.
"This could partly be down to the fact that consumers are becoming more vocal about their beliefs and expectations, and thanks to technology it has become easier to express their opinions."
Conscious consumer demand
Consumers clearly want brands to take a public stand on social and political issues. According to Sprout Social's report Brands Get Real: Creating Change in the Conscious Consumer Era, 70% of US consumers believe it's important for brands to do so – a figure that has risen from 64% in 2017.
And when consumers agree with a brand's stance, 37% would recommend that brand to friends and family, while 36% would buy more from that brand. Mintel data in its US Cause Marketing report also found that the majority of consumers want companies to speak up and get involved.
Less than half (42%) of US consumers believe that companies should stay away from controversial causes. "Given today's divisive political climate, consumers want to know that they share consistent values with the companies they buy from," says Dana Macke, Associate Director, Lifestyles and Leisure, at Mintel.
Image: via Instagram @beautycounter
The beauty industry has seen first-hand how effective and powerful brands can be in creating change. The Body Shop's Stop Sex Trafficking campaign, which ran from 2009 to 2012, collected more than seven million signatures and changed legislation in 20 countries.
Another example is 'clean' beauty company Beautycounter, which with the support of its consultants and clients, has been campaigning for stricter guidelines and better regulation of the US cosmetics industry since 2013.
"Our collective voices are making a difference: more than 1,000 meetings, 10,000 calls and 100,000 emails later, more lawmakers than ever are placing cosmetics safety at the top of their legislative agendas," says the brand's website.
Campaign challenges
But taking a stand comes with its own set of risks. November 2019 figures from Sprout Social reveal that over half of consumers (55%) say they would boycott a brand whose stance they disagreed.
Following Lush's previously mentioned #spycops campaign, the brand received boycott threats from consumers, with hashtags #boycottlush and #flushlush circulating on social media.
Lush issued a statement explaining that it was not an anti- state/anti-police campaign, and clarified that it was highlighting the "small and secretive subset of undercover policing that undermines and threatens the very idea of democracy," but the campaign was dropped by the brand following instances of intimidation of its staff in Lush shops.
There is also a risk that some consumers will be cynical of a brand for speaking out: 53% say they believe that brands only take a stand for public relations or marketing purposes.
Mike Bronner, President of Dr. Bronner's, tells Cosmetics Business that in order to successfully run a campaign that addresses political topics, brands must above all be authentic.
"Authenticity means you are using your brand platform to elevate a cause, not merely using it to sell products. This crass marketing is often derided as 'cause-washing', and you will only turn off the most committed and caring consumers."
Brands must also fully understand the issues they are choosing to support, adds Milner-Walker: "Politics is an extremely sensitive subject and requires a thorough understanding of the outcomes of political decisions and how this influences people's beliefs, morals and economic stature."
To win over consumers, and avoid being labeled as bandwagoners, companies need to prioritise issues that are relevant to their business, says Sprout Social.
"37% of consumers say a brand's stance is believable when it's about an issue that directly impacts its customers. Brands can also boost their credibility among consumers by speaking out on issues that impact their business operations (36%) and issues that affect their employees (29%).
"If brands truly believe they can make a difference by taking a stand, understanding and aligning with consumer interests is crucial for creating a successful campaign and powerful results," says Sprout Social.
---
Brands that take a political stand must ensure that they are 100% authentic in their support of the cause, or they will be called out for accusations of 'woke washing'.
Over a third of consumers agree that brands can boost their credibility by taking a stand on an issue that impacts directly on their customers or business operations.
---
Top, &nbspCharitable campaigns, &nbspReclaiming regulation, &nbspAnti-conformist beauty, &nbspCall-out culture, &nbspPolitical activism, &nbspOutlook
Country highlights
US
With 61% of American iGen consumers (aged 18-23) and millennials (aged 24-41) stating that they would switch to a company that supports a cause they believe in, according to Mintel, it is little wonder that the US beauty market is seeing a rise in brand activism, especially among those targeting younger consumers.
"This is largely due to consumer demand and increased information sharing," says Clare Hennigan, Senior Beauty Analyst at Mintel. "Mainstream coverage of beauty-related incidents of distrust, such as class-action lawsuits, product recalls due to contamination or results from scientific studies indicating links between ingredients and health issues, have resulted in more and more consumers questioning their purchases and demanding transparency.
"Beauty brands have caught on to this, and recognise the importance to not only avoid those incidents themselves, but be advocates for change."
Skin and make-up brand Beautycounter exemplifies what it means to 'walk the talk', says Hennigan. "The brand founder and CEO is dedicated to raising awareness and advocating for 'clean' beauty and ingredient safety, going as far to testify before Congress during a cosmetic reform hearing," she explains.
Keeping activism relevant to the brand is vital, and brands can gain recognition for their thoughtful production from start to finish. For example, US brand Kahina Giving Beauty provides a skin care line that contains oil sourced from Moroccan argan cooperatives, and ensures the fair and proper treatment of the Berber women who extract it.
The brand also donates a percentage of profits to support programmes that improve the lives of these women. Founder Katharine L'Heureux works with suppliers and local social activists to identify these women's most urgent needs in order to give back in a way that directly improves their lives and communities.
---
To get the most out of their activism, brands should be purveyors of causes" - Clare Hennigan, Senior Beauty Analyst, Mintel
---
"My advice for US beauty brands is this: do not wait until a crisis to become an activist," says Hennigan. "To get the most out of their activism, brands should be purveyors of causes. Those that fail to take a stance risk losing favour among a growing number of consumers that seek brands that align with their values.
"By understanding the ethos of their audience, brands can champion causes that resonate most with their target consumer groups. That being said, thanks to social media, brands are now on a global stage, so it's important to consider if their activism could alienate or offend other consumer groups."
UK
Beauty activism has been alive and kicking in the UK for decades. Anyone living in the country in the 1980s will remember The Body Shop's Against Animal Testing campaign. But 2019 seemed to be a particularly big year for beauty activism in the UK.
From the growing number of brands announcing vegan and cruelty-free status to those ramping up their support of women's charities, such moves have largely become expected by consumers – especially young people.
"One of the reasons we are seeing brand activism in beauty is because, generally, brands are talking to younger consumers who are a bit more socially aware," says Matt Maxwell, Consumer Insight Director at Kantar.
The Body Shop has over the past couple of years hit the spot in becoming more relevant to younger shoppers – not just the older consumer who used to shop there when they were young.
Maxwell says: "It's been tough on the high street but The Body Shop is seeing 5% growth year-on-year, and shoppers are spending more at The Body Shop each year too: the average is £30 – up £3 per year – and this is a three-year high." He adds: "The Body Shop is good example of a brand where everything it does is on the line of activism."
Burt's Bees, which with its #BringBackTheBees campaign plants 5000 bee-friendly wildflower seeds for each lip balm sold, has also performed well this year, gaining more listings in stores and a high in shoppers spending with the brand. At £8.41 per year, this is a four-year high for the brand, reveals Kantar data.
And there are so many more examples of brands that are supporting good causes: Men's care brand Harry's launched a limited edition Pride set and campaign that donated 100% of profits from sales of the set to LGBTQ+ organisation Albert Kennedy Trust; Charlotte Tilbury launched the Hot Lips 2 lipstick collection supporting Women for Women International, that helps women survivors of war rebuild their lives. The £1m pledge is one of the largest corporate donations that Women for Women International has received.
Mental health charities were also a focus for some brands: Feelunique donated 10% of each Hello Sunshine beauty box to Mind and launched a campaign with the charity to encourage people to start more conversations about mental health.
"We're talking about big brands here, and we are seeing an increasing amount of big brands wanting to contribute to charities," says Maxwell. "They have to be doing this.
"It's about having a brand that supports good causes and also improves peoples' perception of the brand. It also differentiates them from other companies, and talks to millennials and Gen Z shoppers who are prioritising brands that give back."
Austrailia
The devastation caused by Australia's bushfires over the past three months – the worst seen by the country in decades – has prompted a surge of national beauty and personal care brands to launch initiatives in support of relief efforts.
Hair care brand Evo announced on Instagram that it is donating $35,000 across two organisations, Australian Red Cross and the World Wildlife Fund Australia, as well as $1 for every online sale made on evohair.com throughout January and February 2020.
"As a proudly Australian, family-owned and operated company, we're committed to supporting those affected by this national crisis," said International Sales Director Brad Gauvin in a statement.
Image: via Instagram @evohair
Melbourne-based body care company Frank Body, which gained millions of fans around the world with its coffee-based scrubs, is donating 100% of global sales from its A-Beauty scrub to Wires Wildlife Rescue, the Country Fire Authority in Victoria and the NSW Rural Fire Service during January.
And Blaq, a face mask brand that is built on its core ingredient, activated charcoal, donated 100% of all sales to NSW Rural Fire Service and Wires Wildlife Rescue between 6-9 January.
Beauty retailers including The Body Shop and online retailer Adore Beauty have also donated generously, while market leader L'Oréal Australia pledged $100,000 for victims of the bushfires and emergency services.
On Instagram the company added: "In 2020, we will be doubling our Volunteer Leave program, to provide our employees with four days of paid volunteer leave to support communities as they rebuild".
---
Giving back is a pre-requisite. People want brands to do their bit, whether that's through social or environmental campaigns, and 2019 only saw the start of this.Matt Maxwell, Consumer Insight Director, Kantar
With 'cancel culture' at an all-time high, it's more important than ever before that brands understand what their consumers want and why.Clare Hennigan, Senior Beauty Analyst, Mintel
---
Top, &nbspCharitable campaigns, &nbspReclaiming regulation, &nbspAnti-conformist beauty, &nbspCall-out culture, &nbspPolitical activism, &nbspOutlook
Outlook
When 16-year-old climate crisis activist Greta Thunberg was named Time's Person of the Year in December 2019, it spoke volumes about the wave of activism that is being seen across the world, particularly among young people, about the climate emergency, but also other causes such as racial and gender equality, LGBTQ+ rights and hyper-consumerism.
"I think globally a lot of us are in shock because the state of the world is not quite what we expected it to be three years ago," says Millie Kendall, CEO of The British Beauty Council.
"Politics, the climate crisis and other concerns are contributing to our state of mind and this means we want to be sure we know as much as possible and will make every effort to guide the brands we purchase accordingly."
---
Source: Kantar Purpose 2020 study
---
In beauty – as across other categories – the activism we are seeing is not the brands', but the consumers', adds Kendall. "Consumers are demanding we change and we are stepping up to meet their needs," she says.
Voting with their feet
"More and more people want their daily habits and routines to reflect what they believe in," says Mike Bronner, President of Dr. Bronner's. "As people learn more about the climate crisis, and the negative effect of western consumption habits on both the planet and marginalised people, they demand action."
---
"More and more people want their daily habits and routines to reflect what they believe in" - Mike Bronner, President, Dr. Bronner's
---
And action is what they are getting from all corners of the beauty and personal care industry, from brands like Dr. Bronner's to individuals such as The Guardian beauty writer Sali Hughes, who Sara Jones, Partner at Free The Birds refers to as 'the beauty activist of the moment'.
"Her Beauty Banks project provides essential toiletries as well as some luxuries for people who can't afford them. It addresses hygiene poverty using her platform and beauty industry contacts, and there are a lot of brands quietly making a difference by supporting Beauty Banks, including Superdrug, Marcia Kilgore's Beauty Pie, Bulldog Skincare and Bloom and Blossom," says Jones.
Brands of purpose
There is also an emergence of brands whose product ranges are built on doing good from the start, such as Unilever's The Right to Shower, which donates 100% of profits to charities that provide mobile showers for people living on the streets, or Thistle Farms, which funds the employment, housing, health care, therapy and education for women survivors of trafficking, prostitution and addiction through sales of its handcrafted bath and body care products.
There is a clear competitive advantage for brands that are involved with social causes. Glen says: "If two brands are doing the same thing, but one is talking to a cause that consumers think is important, they will shop according to that important factor.
"And many brands that are doing it are successfully differentiating themselves from the competition."
Yet taking a stand, particularly when it comes to politically-charged issues, involves a degree of risk, and brands that take this route should prepare for a divisive reaction.
Erik Lambert, CEO of socially conscious beauty brand Biovène Barcelona, which supports beach clean-ups and Plant For Planet's Foundation of planting trees, in Campeche, Mexico, through the sales of its products, says: "Rising activism in the beauty industry is a result of the overall increased awareness across all industries.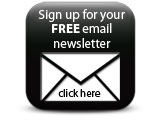 "I think many brands want to be able to have a supporting role for initiatives that drive good changes for our planet – without making it too political."