Cosmetic surgery found to boost self-esteem in young Chinese women
Surgery on eyelids and noses found to increase feelings of self-esteem and self-efficacy
A new study has found a link between undergoing cosmetic surgery and heightened feelings of self-esteem and self-efficacy (having confidence in one's abilities).
The research, published by JAMA Facial Plastic Surgery, investigated the psychosocial profile of young Chinese women undergoing cosmetic surgery on their eyelids and noses. Specifically, the study analysed patients' pre-existing psychological traits, motives for surgery and effectiveness of surgery on psychological conditions.
To assess these objectives, researchers enrolled three different groups of women. The first included 161 young women aged 18-30 who were undergoing plastic surgery; the second was a control group comprising 355 members of the public; and the third involved 268 'facial appearance raters' who were used to assess the participants' facial appearances on a rating scale.
Prior to surgery, the self-esteem and self-efficacy levels of the young women undergoing plastic surgery were found to have decreased significantly. However, the results showed that six months after surgery, self-esteem and self-efficacy were found to be at nearly normal levels.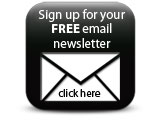 However, the researchers did note that patients' low self-esteem to begin with impacted their self-assessment and ultimately their decision to undergo cosmetic surgery. They concluded that "self-esteem and self-efficacy mediate the negative effects of self-assessment on the decision of young women to undergo facial cosmetic surgery" and added: "The impairment of self-esteem and self-efficacy may indicate the need for preoperative psychological intervention." They did note however that "cosmetic surgery can have positive effects on self-esteem and self-efficacy".
Companies