Cosmetic legislation from RP to online – are you covered?
Fragrance | Regulatory | Retail
More highlights from the Cosmetics Business Regulatory Summit 2015
The two-day Cosmetics Business Regulatory Summit (CBRS) returned to the Radisson Blu Royal Hotel in Brussels from 19-20 May 2015, gathering leading authorities in cosmetics regulation and testing to present topical issues faced worldwide by beauty and personal care companies when seeking to comply with legislation.
The following article will address topics including the responsible person, GMP, fragrance allergens, light-stability testing and implementing regulations in the e-commerce age.
Taking responsibility
Lu Pascanu, from the Cosmetics Regulatory & Notification Department at Obelis, asked: is your Responsible Person (RP) professional? She began by defining the role of the RP as stated in European Regulation 1223/2009/EC article 4.1, stating: "Only cosmetic products for which a legal or natural person is designated within the Community as 'responsible person' shall be placed on the market." And article 4.2: "For each cosmetic product placed on the market the responsible person should ensure compliance with the relevant obligations set out in this Regulation".
Pretty much all requirements including GMP, safety assessment, Product Information Files (PIF), nanomaterials, animal testing and labelling, fall under the duties of the RP, therefore they must be a qualified person, who must have regulatory expertise, technical knowledge and access to information. The Regulation does not have an explicit profile for the RP and responsibility falls with the EU manufacturer or the importer. However, cosmetics companies are allowed to appoint another qualified entity to fulfill these responsibilities, if necessary.
The European cosmetics Responsible Person Association (ERPA – of which Obelis is one of the founder members) represents 21 member companies across 14 member states all of which have more than two years' experience in the regulatory field, one employee with a minimum of five years' experience and one employee with a technical background. The association has a 'code of conduct' covering professional ethics, professional responsibility and professional secrecy.
Answering questions from the floor, Pascanu stated that the ERPA hoped that "in future revisions of the Regulation, there will be a more detailed and clear profile of the responsible person – an article setting down the characteristics that the RP should have to fulfill their role".
There is much dialogue surrounding Good Manufacturing Practice, or GMP. But what does it mean to implement GMP and what are the requirements? Dr Matteo Zanotti Russo from the University of Siena and University of Milano-Bicocca, shed some light on this topic with a practical approach to GMP. There is a correlation between GMP guidelines under ISO 22716:2007 and 1223/2009/EC. Based on skills of the RP and their team. Problems surrounding compliance with GMP and the tools for controlling compliance.
"The Regulation asks the RP to guarantee compliance of cosmetics," stated Russo. "Which cosmetics? The one the safety assessor certified as safe? No! The regulation asks the RP to guarantee the safety and compliance of each bottle of product that goes onto the market. How can the responsible person guarantee that? Via GMP. GMP is the tool to do this – it's an obligation under 1223/2009/EC – but it is also a tool. Thanks to GMP the product put on the market is representative of the product that that the safety assessor has deemed safe. It's a declaration of compliance."
He outlined areas of overlap between the two and gaps as well. For example, the ISO guideline is intended only to establish a minimum standard of the controls that must be led by the RP, therefore the RP should adopt appropriate tools depending on criteria not included in the ISO guidelines but inferred in the Cosmetics Regulation, such as complexity and distance from the production unit.
In order to do this, said Russo, the RP must assemble a team expert in: raw materials and packaging; production processes; in-process and post-process analysis; ISO systems; toxicology; and regulatory criteria.
Sense for scent
The final presentation of day two, was 'Fragrance allergens: regulation to application and beyond', delivered by Graham Ellis, Head of Global Toxicology at Givaudan International.
The 2003 EU Cosmetic Directive listed 26 fragrance materials as allergens, however following a public consultation of recommendations laid out by the SCCS in 2012 and a public consultation in 2014, the list under the Cosmetics Regulation will rise to 82.
These would have to be declared on labelling when used above 10/100ppm in a finished product. In addition, nine substances will need to be managed through quantitive risk assessment, while the use of HICC and (chloro)atranol (used in many famous fragrances) above trace levels will be banned. According to Ellis, these modifications to Annex III of the Cosmetics Regulation will likely come into force in the second half of next year, with shelves being HICC free by the end of 2021.
Natural products will be particularly hard hit – 28 of the 82 are naturals and examples of naturals very highly used in fragrances, such as lemon oil, lavender oil, rose oil and citronella, which themselves contain substances classed as allergens.
"When you move from 26 materials to 82 that represents quite a challenge," Ellis understated, adding that more than 95% of fragrances would be affected by labelling changes, or reformulation if they chose to go in that direction instead. Some brands' signature fragrances could also be impacted. "The olfactive impact is massive."
Ellis said it was up to brands to decide whether they wanted to keep allergens in their formulation and declare them on their labelling, or whether to opt for 'clean labelling', whereby moving materials such as cinnamon or patchouli, would make it impossible to keep the same fragrance.
Ellis finished with an overview of the IDEA project, the International Dialogue for the Evolution of Allergens, a multi-stakeholder approach intended to encourage open dialogue to develop definitions and effective risk-based strategies.
Wrapping things up
There is little point in assessing the safety of a formulation if you plan to pop it into potentially hazardous packaging. Rounding off the morning session of day one was Q-Lab's Jeffrey A Quill, who addressed this exact issue, asking: what level of testing should be assumed for the packaging of your product? Specifically, Quill discussed light stability-testing of cosmetics and personal care products with the aim of protecting products and companies' reputations, bearing in mind that formulations can be affected by UVB rays even when indoors and not exposed to sunlight.
Quill looked at the common areas that clients should specify when commissioning such tests on behalf of clients, from variations in the UV 'cut-on' wavelength of optical filters of the same class (daylight filters, window glass, etc) but from different makers to the type of Black Panel used to control temperature (insulated or uninsulated) via the method of irradiance control used on the Xenon Arc lamp.
He outlined best practices for brands, stating: "Make sure you have outdoor natural exposure data, test until failure and not to a pre determined time – and identify where failure mode takes place – and use a control material of known durability."
While it is not mandatory to test the light stability of a finished product in its pack, Quill ended with: "Perhaps there should be an industry standard for assessing light stability for cosmetics."
The internet age has changed the rules of retailing; at present it counts for 3.5% of total retailing and it is not even close to reaching its full potential. But with great potential gain comes an equal level of potential danger. After all, what is the point of selecting an RP, adhering to GMP, or navigating the myriad regulatory rules for each locality if online retail can blow the whole system wide open?
Andreea Pantazi of the European Commission's Directorate General for Enterprise and Industry told the audience that e-commerce has certainly made classic regulatory enforcement a great deal more complicated. Products offered for sale online to EU consumers are considered as being placed on the Union market, regardless of where the web shop is located. However problems arise because transfer frequently occurs directly between the web shop and the consumer, without any known responsible economic operator within the EU to be held accountable – in this instance the customer could receive a non-compliant product directly to their home. Sometimes a web shop uses a fulfillment house, which takes care of storing goods, receiving orders, packaging and shipping goods to customers. However, Pantazi stressed that the roles and responsibilities of fulfillment services providers under Union harmonisation legislation are still unclear, and a fulfillment house cannot necessarily be held accountable in the role of a traditional distributor.
"Enforcement activities for products sold online still takes place in a fragmented, uncoordinated and incidental manner," she said. "There is no coordinated approach to validating products which are sold online."
It was certainly a subject that fired-up attendees with one member of the audience branding the percentage of unregulated and potentially unsafe products available in Europe online as "an emergency".
However, Pantazi reassured delegates that the EC DG is implementing a multi-annual action plan for the surveillance of products in the EU to study the ways in which e-shops selling consumer products operate, produce guidance for national market surveillance authorities to enforce rules for products online, collect information on online enforcement activities and to inform consumers.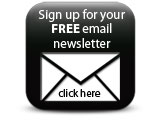 "We have a task-force dealing specifically with all these challenges and working to issue a guidance document for market surveillance authorities, as part of a Euro-wide policy," she said. "Every [EU] member state has its own risk profiling for data-mining the kinds of operators and products they want to test. We want them to come together and work with a common methodology. What we are also working on is a procedure in order to be sure that the flow of information between customs and market surveillance authorities is accurate."
Featured Companies
See also