Chemyunion's urban warriors for skin and hair
Brazil's Chemyunion has unveiled two new cosmetic ingredients; MitoClean is a detoxifying solution for skin, while Polluout reduces the deposition of pollutants on hair.
Composed of vectorised coconut water, which contains B vitamins essential for the metabolic pathways of mitochondrial detoxification, MitoClean is also rich in essential inorganic ions, including selenium, zinc, copper and manganese.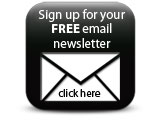 Polluout, meanwhile, is a synergistic network of plant polysaccharides associated with green tea, panthenol and xylitol, which not only forms a flexible, protective film on hair that reduces the deposition of pollutants by 17%, but which also provides antioxidant activity.
Companies