CPL Aromas Dubai recommended for ISO 9001 certification
The CPL Aromas facility based in Jebel Ali Dubai has been recommended for ISO 9001 registration following a successful audit by inspectors.
The 10,000 square meter facility situated in the Jebel Ali Free zone was the first full service international Fragrance House manufacturing operation in the Middle East. Serving the MENA region and the Indian sub-continent the site includes Creative Perfumery, Evaluation, Sales & Marketing, and a full service Product Performance centre together with fully automated fragrance manufacturing.
During mid-February an assessor from the British Standards Institute (BSI) completed a two-stage auditing process of the Dubai site's quality management system (QMS) and was satisfied that the procedures adhered to the required standard. As a result, the Dubai site's QMS has been recommended for certification to ISO 9001.
ISO 9001 is an international standard that specifies certain requirements for a QMS.  Organisations certified to this standard are recognised as having the ability to provide products and services that consistently meet customer and regulatory requirements. 
The certification will state that the scope of the QMS applies to "The development, manufacture and supply of fragrance compounds and all related activities".  This then covers all aspects of CPL's business from receipt of a development enquiry, through to delivery of products and services to customers.
Commenting on the successful audit Group CEO, Chris Pickthall noted: "I am delighted and proud that CPL Aromas Dubai has been recommended for ISO 9001 certification. This achievement demonstrates our ongoing commitment to providing high quality products to our customers throughout all regions of the world."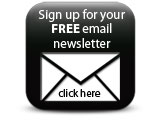 CPL Aromas opened its fragrance production facility in Jebel Ali during February 2015 though the company has operated a Creative centre with sales and marketing since 2005. Today the business employs 75 full time staff on site and can claim to be the leading Fragrance House in the region supplying perfumes for use in Fine Fragrance, Personal Care products and a variety of Household applications.
Companies