Buxom signs Kardashian-Jenner MUA Ash K Holm as Celebrity Make-up Artist
In the role, Holm will help the brand create social media content and red carpet looks
Beauty brand Buxom has signed Instagram sensation Ash K Holm as its Celebrity Make-up Artist.
Holm has more than 600,000 followers on Instagram and has been hired by A-listers including Ariana Grande, Camila Cabello, Bebe Rexha and Shay Mitchell, as well as the Karashian-Jenner clan.
In her new role, she will work with the brand to create social media content, red carpet looks and make-up tutorials.
"I'm excited to share my love for Buxom Cosmetics with my clients, colleagues and friends," said Holm.
"I've kept the brand's products in my kit for years.
"One of my all-time favourite glosses to use on my clients is Buxom's Full-On Plumping Lip Polish in Dolly because the shimmer, mauve shade works well on everyone."
Image: via Instagram ash_kholm
Meanwhile, Buxom's President Jill Scalamandre added: "Ash is never afraid to take risks, experiment and have fun, and that doesn't stop at the glamorous make-up looks she creates for her celebrity clients.
"She's fierce and fearless in everything she does, which is what we stand for at Buxom.
"We are thrilled to partner with such an extraordinarily talented make-up artist and look forward to attracting new customers."
Buxom's make-up range includes products for lips, eyes and face, as well as nine beauty sets.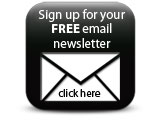 Companies